Bumble Ward, a former publicist who shut down her firm five years ago to concentrate on writing, is indeed returning to the PR business full-time as Fox's executive VP, domestic publicity, the studio announced Monday.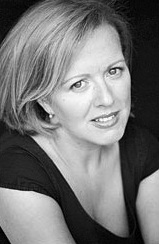 She replaces Carol Sewell, who was executive vice president, publicity and field marketing, and who left the company in May.
Since closing Bumble Ward & Associates, Ward has written a popular blog, Miss Whistle, and has advised clients on social media marketing. Word of her negotiations to join Fox surfaced last week.
Also read: Bumble Ward in Talks to Fly to Fox
At the new job, she'll report to Oren Aviv, the studio's president of domestic theatrical marketing and chief marketing officer, and Tony Stella, president, domestic theatrical marketing and chief creative officer.
In a written statement, the two execs praised Ward's expertise in social media.
"Her wealth of experience in both traditional and cutting edge approaches will bring an exciting new dynamic to our publicity team, as we continue to innovate and evolve to maximize the opportunities presented by the rapidly changing media landscape."