Former ICM Partners agent Cameron Mitchell is headed to CAA, an individual with knowledge of his plans told TheWrap, which a CAA spokeswoman then confirmed. Mitchell's client list spanned music, comedy and acting while at ICM Partners, which has seen a lot of movement both in and out of its doors since it bought out private equity firm Rizvi Traverse last May.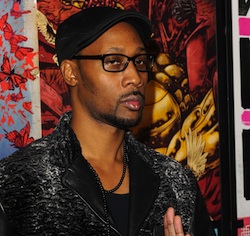 Mitchell represented RZA, the Wu-Tang Clan rapper/producer turned director, and Romeo Miller, the son of No Limit Records founder Master P.
He also represented comedians like Mike Epps and Jay Pharoah, as well as actor Rick Yune, who appeared in RZA's martial arts film "The Man with the Iron Fists." However, those clients were also represented by other agents and RZA is the main client ICM Partners must fear losing.
Considered the leader of the long-fractured Wu-Tang Clan, RZA has prodced and recorded solo work while expanding his film career. He has appeared in films such as "Funny People" and "Due Date" and will soon appear in the upcoming "G.I. Joe: Retaliation."
CAA, home to the likes of James Cameron and Tom Cruise, has a particularly strong music department headed by Rob Light, especially when it comes to touring. It represents artists including AC/DC and Kanye West, thanks to a top music agent CAA lured at the beginning of last year, Cara Lewis.