In today's Callbacks — your daily roundup of casting news from Deal Central — Andy Lau can read Gong Li's mind, Thomas Carter dreams of dancing, Dustin Lance Black directs a giant movie and Frederick Wiseman's boxing documentary lands a distributor.
• Andy Lau ("Infernal Affairs") and Gong Li ("Miami Vice") will star in a Chinese remake of the romantic comedy "What Women Want," according to the Hollywood Reporter.
Gong will play the creative director at a Beijing advertising firm run by a chauvinist (Lau) who has the ability to read women's minds.
Chen Daming is writing, directing and producing the $5 million project, which began filming earlier this week in the central business district of Beijing. The film is expected to be released in China close to next year's Valentine's Day.
Dede Nickerson (a longtime consultant to Paramount) is also producing with Beijing Polybona Film CEO Yu Dong, who is planning to take his company public on the New York Stock Exchange later this year.
• Mandate Pictures has announced that Thomas Carter will direct and produce the teen dance movie "Dream On" from a script by Jason Ubaldi.
The story follows a 17 year-old gymnast who suffers an injury that threatens her Olympic dreams and leads her to discovering the underground hip-hop dance scene in downtown Atlanta.
Carter seems like the right man for the job, having previously directed "Save the Last Dance" and "Swing Kids."
Laurence Mark ("Center Stage") will also produce, while David Blackman and Mandate president Nathan Kahane will exec produce with Rachel Miller of the up-and-coming company Tom Sawyer Entertainment, which represents Ubaldi along with ICM. Tamara Chestna and Mary Leewill are co-producing the project, which is being fast-tracked to begin production later this year.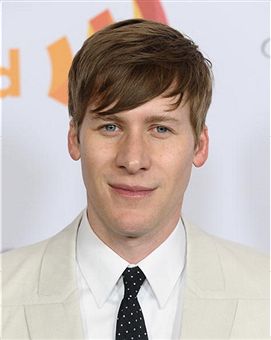 • Oscar-winning screenwriter Dustin Lance Black ("Milk") will write and direct the big-screen adaptation of Matt Kindt's Dark Horse Comics graphic novel "3 Story: The Secret History of the Giant Man," according to the Hollywood Reporter.
Mike Richardson is producing through Dark Horse Entertainment, whose Keith Goldberg will exec produce. Lynn Harris and Matthew Milam will oversee the project for WB.
The story is a modern fable that follows Craig Pressgang, a giant whose medical condition causes continuous growth, from birth to his eventual three-story height. The story is told from the points of view of Craig's mother, wife and daughter, and apparently serves as an explanation of loneliness and love's changing nature.
Black reportedly plans to focus on the father-daughter relationship and soften the "melancholic" ending.
The "Big Love" writer/producer recently made his directorial debut with the indie drama "What's Wrong With Virginia," starring the "Beautiful Mind" duo of Jennifer Connelly and Ed Harris, as well as newly-minted "Scream 4" star Emma Roberts. In addition to the "Virginia" screenplay, Black has also written "Hoover" for director Clint Eastwood.
• Zipporah Films is teaming with Michael Tuckman's mTuckman Media to release Frederick Wiseman's Cannes-approved documentary "Boxing Gym."
The film is set in Lord's Gym in Austin, Texas, a melting pot of sorts where a variety of people congregate, including boxers hoping to go pro, amateurs who are learning how to fight and spectators who simply love the sport.
"Boxing Gym" was produced by KO Films in association with PBS and the Independent Television Service. The film opens in New York at the IFC Center on October 22 before expanding to theaters across the country.