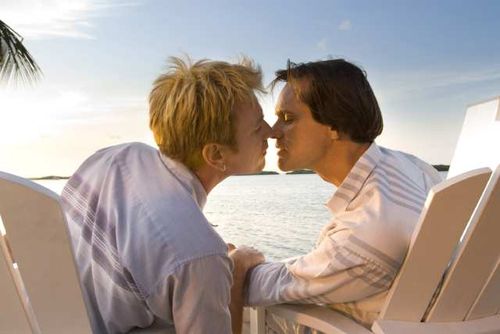 Has the curse of Jim Carrey returned to claim another movie?
The release of Carrey and Ewan McGregor's gay comedy "I Love You Phillip Morris" has been delayed indefinitely by its distributor Consolidated Pictures Group, according to the L.A. Times.
The film was scheduled to have opened in limited release on April 30, after being pushed back twice from its original February 12 date to March 26.
A spokesperson for the film confirmed that no release date is currently scheduled, but TheWrap was unable to contact CPG regarding the decision.
It's all too bad, because there's been a lot of good buzz about the film, as evidenced by its 83 percent fresh rating at Rotten Tomatoes based on 29 reviews.
"Phillip Morris" isn't the first Carrey movie to encounter problems with a distributor. Years ago, Carrey was supposed to star in Jay Roach's "Used Guys" opposite Ben Stiller for Fox, but the studio pulled the plug on the $112 million production after spending millions during pre-production. Not long after that, Paramount cited script concerns as the reason for delaying production on Tim Burton's "Believe It or Not," which would've starred Carrey as adventurer Robert Ripley in a $150 million film.
Based on the life of con artist Steven Jay Russell, "I Love You Phillip Morris" stars Carrey as a con man who falls in love with his prison cellmate (McGregor). The ever-lovable Leslie Mann ("Knocked Up") co-stars in the dark comedy along with Rodrigo Santoro ("300").
"Bad Santa" writers John Requa and Glenn Ficarra directed the movie, which premiered at the Sundance Film Festival in 2009 before playing the Directors Fortnight at Cannes. Startup CPG ("Bottle Shock") acquired "Phillip Morris" after the film failed to find a buyer at Sundance despite a high media profile driven by its two stars.
The subject matter may be challenging for some, but it's strange that CPG is choosing to keep a lid on a movie that seems like it'd be a sure-fire indie hit if Carrey and McGregor publicly campaigned on its behalf. They haven't exactly been shy about smooching in public.