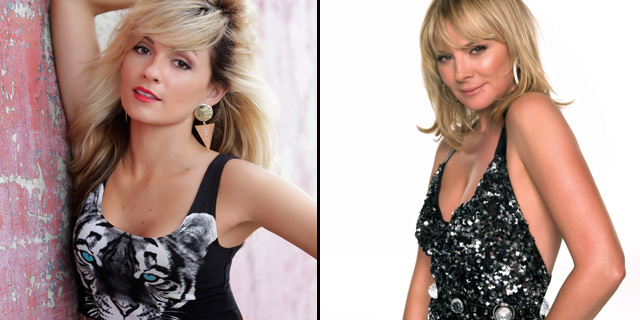 Moms, lock up your sons and remind your daughters that they're ladies. Samantha Jones is coming to The CW's "The Carrie Diaries" in the fall.
As TheWrap previously reported, Lindsey Gort steps into the role as a younger version of "Sex and the City's" sexually liberated PR Maven.
On Tuesday, show producers Warner Bros. Television released the first photo of young Samantha Jones.
Also read: The CW Sets Fall 2013 Premiere Dates
"In another nerve-wracking search to create the amazing characters we all came to know and love on 'Sex and the City,' we went out in search this year for a young Samantha Jones," executive producer Amy B. Harris said.
"Lindsey Gort walked into the room and owned the part. Funny and sexy with a whiff of vulnerability and an amazing dash of outrageousness, Lindsey is our exciting choice to play the young Samantha Jones," she continued.
So, just how does Samantha enter into young Carrie's life in the mid-80s?
All WB TV revealed was that Samantha had moved from Florida to New York City where she quickly made herself feel at home in New York City's rock scene. And Carrie (AnnaSophia Robb) and Samantha share a surprising connection.
Also read: 'Carrie Diaries' EP Says the Show Has to 'Earn' Its Sex Storylines
She's not the only "Sex and the City" character you'll see on the second season of "Carrie Diaries," which returns Friday, Oct. 25 at 8/7c.
Harris previously teased that Carrie's gay bestie Stanford Blatch is expected to be back from the future on Season 2, as well.