Chris Columbus will adapt John Grisham's bestselling novel "Calico Joe" for the big screen.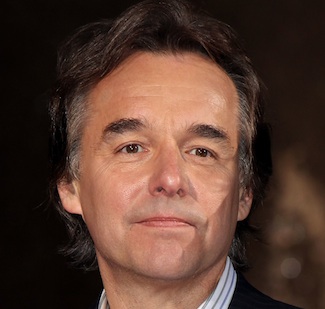 His 1492 Pictures has acquired the rights to the baseball-centric novel, which Columbus will not only adapt but direct as well.
The book explores the relationships between fathers and sons through the prism of Major League Baseball.
"When I finished this beautiful, deeply moving novel, I immediately started to see the movie in my head," Columbus said in a statement. "I knew that I had to write and direct 'Calico Joe.' The story deals with universal themes of betrayal, tragedy and redemption. It has the potential to be a classic film and I am honored to be a part of it."
Also read: CBS and Chris Columbus to Reboot 'The Rifleman'
Columbus, known for movies like "Home Alone," "Mrs. Doubfire" and the first two "Harry Potter" projects, last directed "Percy Jackson & the Olympians: The Lightning Thief." His last screenplay was 2004's "Christmas with the Kranks."
Published April 10, "Calico Joe" debuted in the top spot of the New York Times' best-seller list and remains in the top five. Columbus will produce with 1492's Michael Barnathan and Mark Radcliffe.