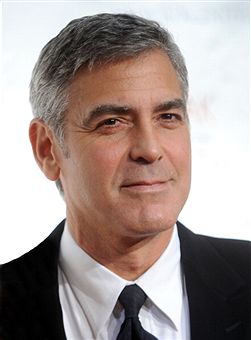 Now that Steven Soderbergh is officially in negotiations to direct "The Man From U.N.C.L.E." for Warner Bros., the filmmaker is looking to reunite with George Clooney on the spy movie.
Clooney is in talks to play Napoleon Solo in the big-screen adaptation of the popular '60s TV series, an individual familiar with the project has confirmed to TheWrap.
Should the "U.N.C.L.E." deal close, the film will mark the seventh collaboration between the two Oscar winners, although it very well may be their last, as Soderbergh is evidently considering an early retirement according to The Playlist, which first reported the exciting casting news.
Clooney previously starred in Soderbergh's "Ocean's" trilogy, as well as "Out of Sight," "Solaris" and "The Good German." Soderbergh and Clooney were also the principals of Section Eight, the now-defunct production company that produced Clooney's "Confessions of a Dangerous Mind" and "Good Night, and Good Luck," as well as Stephen Gaghan's "Syriana."
Soderbergh's new go-to screenwriter Scott Z. Burns will be taking "U.N.C.L.E." back to its roots, and while the project is still in the very early stages of coming together, WB president Jeff Robinov has apparently signed off on Soderbergh's original take on the spy series, which maintains the show's 1960s setting.
Soderbergh's next project will be the action film "Haywire," and he'll follow that with WB's virus thriller "Contagion." The "Traffic" filmmaker remains attached to direct "Liberace," which pairs his "Informant!" star Matt Damon with Michael Douglas, who recently finished his throat cancer treatment.
Meanwhile, Clooney is preparing to direct the political drama "The Ides of March" next year, so with all of those projects in mind, I wouldn't expect "The Man From U.N.C.L.E." to start production until 2012 at the earliest, although Soderbergh does have a reputation for working quickly.
Clooney is represented by CAA.