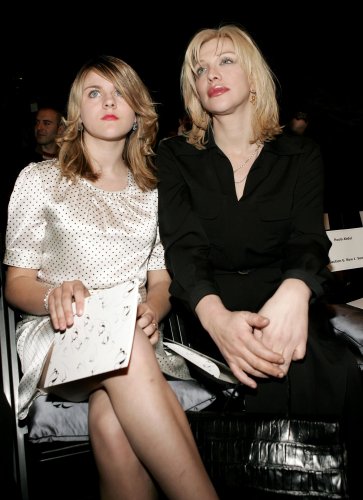 Courtney Love has lost custody of her 17-year-old daughter, according to court papers filed Friday.
Responsibility for the parenting of Frances Bean Cobain, the only child born to Love and the deceased Nirvana frontman Kurt Cobain, will be given to Cobain's mother, Wendy O'Connor, and his sister Kimberly Dawn Cobain.
While no reason was given for the guardianship ruling, made by a Los Angeles Superior Court commissioner, Love has recently resurfaced in the gossip lagoon because of her semi-coherent texting and Twitter messages. Some of these have resulted in a libel suit being filed against Love by a fashion designer.
"I don't know what the fuck I am," Love told Heeb magazine about her Jewish roots in a January interview. "I'm fucking Scottish, you know? It's like, is that my grandfather, or is that my grandfather? What the fuck, you know, what's up with all that?"