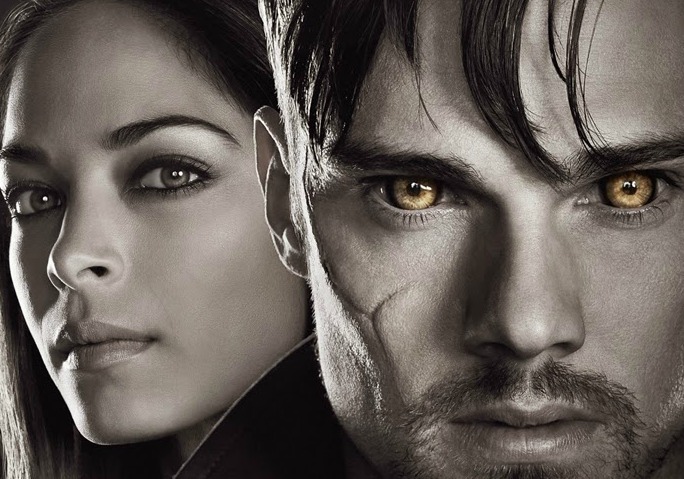 The CW has delivered its midseason schedule. It includes new nights and a planned hiatus for current series, the premieres of two new dramas and the return of its comic game show, "Whose Line Is It Anyway?"
The network has scheduled its alien/human romantic drama, "Star-Crossed" to premiere on Monday, Feb. 17 at 8/7c, leading into "Beauty and the Beast" at 9/8c.
Also read: CW Scores Biggest Tuesday Audience in 5 Years With 'Originals,' 'Supernatural' Fall Finales

That will change in March when "Tomorrow People" moves to Monday nights at 9/8c. "BATB" will then go on hiatus.
CW's post-Apocalyptic drama, "The 100," joins Wednesday nights at 9/8c on March 17.
That brings us to Fridays, the new night for "Hart of Dixie" at 9/8c starting March 21 after a brief hiatus. It will get a lead-in from the return of comic game show, "Whose Line Is It Anyway?" with back-to-back half-hour episodes starting at 8/7c.
Also read: CW's 'Flash' to Receive Its Own Pilot
See below for the schedule:
Monday, February 17
8:00-9:00pm "Star-Crossed" (Series Premiere)
9:00-10:00pm "Beauty And The Beast"
Monday, March 17
8:00-9:00pm "Star-Crossed"
9:00-10:00pm "The Tomorrow People" (New Night)
Wednesday, March 19
8:00-9:00pm "Arrow"
9:00-10:0pm "The 100" (Series Premiere)
Friday, March 21
8:00-8:30pm "Whose Line Is It Anyway?" (Cycle Two Premiere)
8:30-9:00pm "Whose Line Is It Anyway?"
9:00-10:00pm "Hart of Dixie" (New Night)
All Times ET