Broadway is kicking off its fall season with a healthy dose of Hollywood sizzle.
The actors behind such venerable franchises as "The Lord of the Rings," James Bond and "Star Trek" are all out to prove their theatrical chops in a series of feverishly anticipated shows over the next few months.
Some, like Patrick Stewart and Ian McKellen, have crossed the boards innumerable times, while others, such as Orlando Bloom, are relative neophytes to the weekly grind of doing multiple shows a week in front of a live audience.
Stars usually sell the first crop of tickets, but if recent experiences of such big-name duds as "Breakfast at Tiffany's" with "Game of Thrones" star Emilia Clarke and "Dead Accounts" with Katie Holmes are any guide, all the A-list power in the world may not be enough to guarantee box-office success.
Here's a look that at the big shows and the major actors who willl have our pulse racing all the way until opening night.
DANIEL CRAIG/RACHEL WEISZ
Play: "Betrayal"
Where/When: Ethel Barrymore Theater. Previews begin Oct. 1, opens Nov. 3.
Theatrical Experience: Craig may be best known for playing 007, but he's an accomplished theater actor, having performed in everything from "Angels in America" in his native U.K. to the 2009 Broadway production of "A Steady Rain" opposite Hugh Jackman. Weisz is no slouch in the stage department, either, winning a Olivier Award for the 2010 London revival of "A Streetcar Named Desire."
Why We're Psyched: Real-life couple Craig and Weisz portray a married pair whose relationship is frayed over an affair between the wife and the husband's best friend (Rafe Spall). If the prospect of seeing art and life collide weren't enough, add Mike Nichols to the mix. He'll be handling directing chores on this revival, which also happens to be one of the late Harold Pinter's greatest plays. The hottest ticket of the season, hands down.
PATRICK STEWART/IAN MCKELLEN/BILLY CRUDUP
Plays: "No Man's Land," "Waiting for Godot"
Where/When: Cort Theater. Previews begin Oct. 26, opens Nov. 24.
Theatrical Experience: Between them the two English stars have played virtually every great role in classical theater and a pretty broad swath of the modern greats as well. In their company, the prodigiously talented Crudup looks like an underachiever, but he's got a Tony Award to his name for "The Coast of Utopia."
Why We're Psyched: Come on, do you even need to ask? It's Jean Luc Picard and Gandalf in repertory. For the non-fanboy, there's the prospect of seeing two modernist classics by Pinter and Samuel Beckett. If Broadway had an all-star team, this would be it.
ZACHARY QUINTO/CHERRY JONES
Play: "The Glass Menagerie"
Where/When: Booth Theater. Previews begin Sept. 5, opens Sept. 26.
Theatrical Experience: TV viewers are mostly familiar with Jones from her work as the president on "24," but she's considered to be one of the pre-eminent American stage actresses who has etched indelible performances in a diverse range of works like "Doubt" and "The Heiress." The revival of the Tennessee Williams play marks Quinto's Broadway debut, but he earned plaudits for his work in the 2012 Off-Broadway production of "Angels in America."
Why We're Psyched: The chance to see a living theater legend in a certified American classic doesn't come around too often. Plus, this production with Jones as Amanda Wingfield earned rave reviews when it played at the American Repertory Theater in Cambridge, Mass., earlier this year. Of Jones, the New York Times wrote, "let me assure you that she's both even more than you hoped for and not at all what you might have expected." Sounds like a magical night of drama.
MARY-LOUISE PARKER
Play: "The Snow Geese"
Where/When: Samuel J. Friedman Theater. Previews begin Oct. 1, opens Oct. 24.
Theatrical Experience: Before she was television's favorite suburban-mom pot dealer on "Weeds," Parker racked up an impressive list of theater triumphs like "Prelude to a Kiss" and "Proof."
Why We're Psyched: It's so nice to have you back where you belong, Mary-Louise. This is a homecoming with something to prove: Parker's work in the 2009 revival of "Hedda Gabler" was a rare stage misstep by the usually surefooted actress. With "The Snow Geese," she will originate the role of a widow gathering her family together for an annual shooting party while World War I looms. Playwright Sharr White's most recent Broadway work, "The Other Place," earned critical garlands and a Tony nomination for Laurie Metcalf. If this role is equally showy, Parker may have her own date with Tony.
BILLY CRYSTAL
Play: "700 Sundays"
Where/When: Imperial Theater. Previews begin Nov. 5, opens Nov. 13.
Theatrical Experience: Crystal's been on Broadway before with the same show, winning a Tony for his pains.
Why We're Psyched: In this funny and poignant show, Crystal brilliantly recounts stories of growing up in Brooklyn and the bond he formed with his father, who died of a heart attack when the "City Slickers" star was 16. The last time "700 Sundays" showed on Broadway it broke box-office records. It could turn the same trick twice.
REBECCA HALL
Play: "Machinal"
Where/When: American Airlines Theater. Previews begin Dec. 20, opens Jan. 16.
Theatrical Experience: The "Iron Man 3" and "The Town" actress will be making her Broadway debut. However, she's not new to the stage. Her father, Peter Hall, founded the Royal Shakespeare Company, and she has won awards and strong reviews for her stage work in productions of classics like "Twelfth Night" and "Mrs. Warren's Profession."
Why We're Psyched: Hall's great beauty risks often obscures the subtle power of her on-screen work and Hollywood too often weighs her down with thankless "girlfriend" roles that don't give her a chance to draw on her formidable resources. Here, she's front and center in a true story that inspired such film noir greats as "Double Indemnity" and "The Postman Always Rings Twice." In those films, the femme fatale was always the main attraction. In Hall's hands, that combination of lethality and lust could be equally unforgettable on stage.
ZACHARY LEVI
Play: "First Date"
Where/When: Longacre Theater. Previews begin July 9, opens Aug. 8.
Theatrical Experience: This is Levi's Broadway debut, and in a musical no less. Fear not, however. The "Chuck" star is an accomplished warbler, who sang on the soundtrack to 2007's "Enchanted" and even performed a number from the film at the Academy Awards.
Why We're Psyched: As Levi proved on the cult NBC sitcom, nobody does a-dork-able better. He sounds perfectly cast as a tightly wound suitor set up with a serial dater. Plus we know he can sing, but can he hoof it?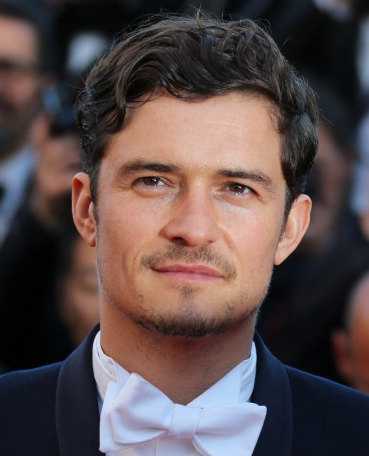 ORLANDO BLOOM
Play: "Romeo and Juliet"
Where/When: Richard Rodgers Theater. Previews begin Aug. 23, opens Sept. 19.
Theatrical Experience: He's a Great White Way newbie.
Why We're Psyched: Bloom is exchanging Legolas' bow for Cupid's arrow. He's certainly got the looks; now audiences will find out if he has the chops to make Shakespeare's most lamentable tragedy work for a whole new generation. This version, the first Broadway revival in more than three decades, features an African-American Juliet, and the show's producers have said race will be at the forefront of their interpretation. Given the outcry over the recent George Zimmerman verdict, it's very much at the center of American culture, as well.