Dominic West, the actor who plays Jimmy McNulty in "The Wire," will star in British dramatist Jez Butterworth's new play, "The River."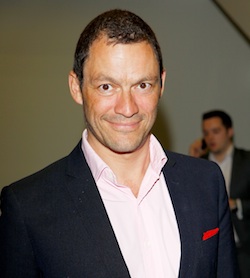 West will take the stage alongside "Missing" actress Laura Donnelly and "My Week with Marilyn" star Miranda Raison.
The play follows a man and woman in an isolated cabin on a cliff, the BBC reported. "The River" will run at London's Royal Court from Oct. 18 – Nov. 17.
Also read: Bradley Cooper Hoping to Play 'The Elephant Man' on Broadway
West, who appeared in "The Wire" between 2002 and 2008, won a BAFTA TV award for best leading actor in "Appropriate Adult" in May.
After the short run with "The River," the 42-year-old actor is slated to play Professor Henry Higgins in a British production of "My Fair Lady."