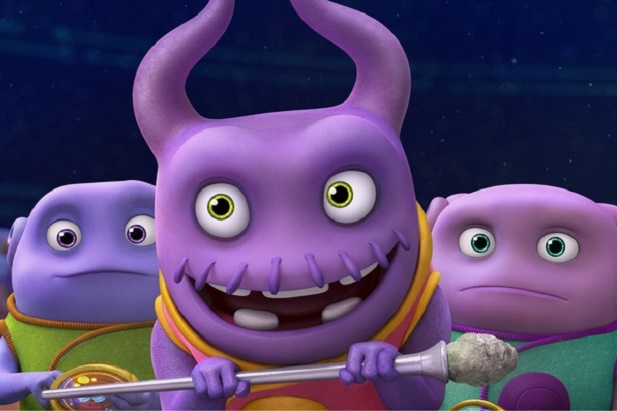 Driven by home entertainment, TV and new media, DreamWorks Animation beat analysts' expectations for revenue and profits in second quarter earnings reported Tuesday and heartened investors drove its shares up 0.76 percent to $23.99 in after-hours trading.
The company reported $171 million in revenues, just ahead of a projected $166.7 million, while gross profits hit $61 million, a 70 percent gain from the previous year. Home entertainment drove revenues for DWA's feature film unit 26 percent higher to $88 million, while TV's revenues doubled year over year to nearly $55 million. New Media also contributed, increasing $103 percent to nearly $15 million.
That was the good news.
The bottom line, while solid given the realities of the massive restructuring underway at the studio, remained downbeat.
Also Read: DreamWorks Animation's Glendale Campus Sold for $215 Million
DWA reported a net loss $11.6 million or an adjusted loss 13 cents per share in the quarter. But factoring in a $20.9 million pre-tax charge associated with reorganization plan undertaken in January, the operating loss was $21.8 million and the net loss was $38.6 million, or 45 cents per share, for the quarter ended June.
Of the restructuring-related charges, $2.4 million was due to employee termination and other employee-related costs, $10.9 million was related to accelerated depreciation and amortization charges associated with the closure of its Redwood City facility, and $7.6 million was primarily related to excess staffing and other costs associated with the cutback of the film slate to one release, "Home."
"Home," which was released theatrically on March 27, has reached $177 million at the domestic box office and $207 million overseas. Revenues film increased to $87.8 million, up from $69.7 million in the prior-year period. Segment gross profit also increased to $31.7 million compared to $23.9 million in the same period last year.
"Our second quarter financial results were solid, highlighted by the theatrical success of 'Home' and the rapid expansion of our television and new media businesses," said chief executive Jeffrey Katzenberg.
DWA's revenues for the six months ended June 30 increased 25.2 percent to $337.3 million, compared to $269.5 million in the prior-year period.