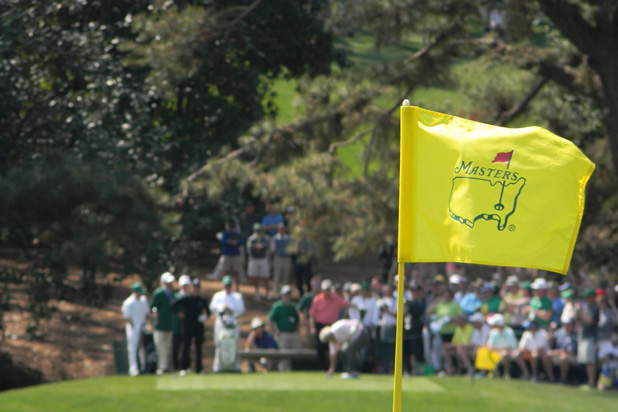 Dustin Johnson has two words to sum up how he feels about having to withdraw from the Masters: "It sucks."
The No. 1-ranked player in the world was forced to bail out of the the historic tournament after suffering a back injury during a fall at his rental home in Augusta, Georgia, on Wednesday, ESPN reported.
"Obviously I want to play more than anything. It hurts. I was doing everything I could to try and play," Johnson continued.
Also Read: Here's Scott Van Pelt's Plan for Calling The Masters: 'Turn the Cameras on and Shut Up'
The 32-year-old was the pre-tournament favorite before his untimely accident and had arrived at the course on Thursday with the intention of playing. However, after participating in warmups, he decided it would be impossible: "I can't swing full … I can't make a normal swing. I could go back to about 80 percent.
"Probably in three days, I'll be fine. If this had happened Monday, I'd be fine," Johnson said, according to ESPN.
The freak accident occurred when Johnson slipped on wooden steps while wearing socks as he went to move his car on Wednesday night, landing hard on his left side.
Also Read: The Masters: All 17 Golfers That Own More Than 1 Green Jacket, Ranked (Photos)
Beloved by both the fans and the golfers, the Masters is "one of my favorite tournaments, one I look forward to every year," Johnson added.