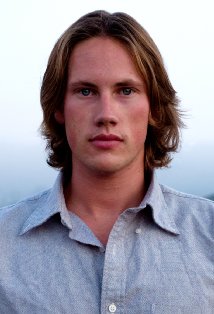 "Elephant" star John Robinson has just wrapped the psychological thriller "Intruder," which recently completed filming in Portland, Oregon.
Veteran production designer Travis Zariwny wrote and directed the film, which also stars Louise Linton ("Lions for Lambs").
After a random encounter on the street, a young woman (Linton) is followed home where she spends two days becoming increasingly frightened by strange happenings in her apartment.
An individual familiar with the project tells TheWrap that "Intruder" blends the modern, simplistic tone of "Paranormal Activity" with the cinematic elegance of Alfred Hitchcock's "Rope" to create a disturbing thriller that will make audiences think twice about being home alone.
Linton helped produce the film with Michael Jones, Peter Winther and Tina Sutakanat.
Robinson was discovered by director Gus Van Sant, who cast him as the lead in 2003's school shooting drama "Elephant." He went on to play Stacy Peralta in Catherine Hardwicke's "Lords of Dogtown" and appear alongside Shia LaBeouf in Michael Bay's "Transformers." His recent credits include Kelly Reichardt's drama "Wendy and Lucy" with Michelle Williams and Michael Polish's adaptation of Jack Kerouac's novel "Big Sur."
Robinson is repped by Paradigm and Radius Entertainment.