This is not a drill: Eminem dropped a surprise album overnight and fans can't handle the news — or the lyrics on "Kamikaze." Imagine how the emcees Slim Shady calls out across 13 tracks must feel about this angry response to the unfavorable reception of Marshall Mathers' previous release "Revival"?
Pretty much no one is safe on this one — and that danger zone extends beyond his fellow rappers and all the way to Harvey Weinstein and Donald Trump, among plenty of other on-wax victims.
Below are some of the choice Twitter reactions to "Kamikaze" (that are clean enough for us to share). The album is currently for sale on iTunes for $9.99.
Our readers can listen to Track No. 3, "Lucky You" (feat. Joyner Lucas) by clicking "Play" above. We've got another new song for you at the bottom of this post.
Also Read: Eminem Faces Backlash for Realistic Gunshot Sounds at Bonnaroo Concert
What artist you know that drops an album without saying a word about it and its #1 trending in less than 30 mins? 🤣 @eminem is a rap god

— Lance Stewart (@Lance210) August 31, 2018
https://twitter.com/FariisKhalil/status/1035517535624552448
one listen in and whoooo this eminem slaps.

— bomani (@bomani_jones) August 31, 2018
#Kamikaze Eminem really single handedly put all these rappers in their place….. He didn't come to play pic.twitter.com/08NIvPHOCW

— go deepthroat a cactus bih (@crazeysenorita) August 31, 2018
I am shooketh @Eminem

— Joana Hernandez (@Joanaxo_) August 31, 2018
#Kamikaze is kamaCRAZY #eminem #legend

— Akshy (@_MajesticOreo_) August 31, 2018
Eminem: …if you ain't Kendrick or Cole or Sean then you're a goner. #Kamikaze

Kendrick, Cole and Sean: pic.twitter.com/8hVYqvD6ZX

— Chibuzo 'KingAbsolute' (@KingAbsoIute) August 31, 2018
Nobody wants to come at Eminem cause it's the rap equivalent of euthanizing a dog you grew up with

— FLEEROY🐐JENKINS (@DomMcLennon) August 31, 2018
Yeah sex is good but have you ever listened to a surprise album from @Eminem on the Friday before a 3 day weekend?

— Ryan, son of Wil (@Ryanowilson) August 31, 2018
https://twitter.com/DJDixon90/status/1035482012759584769
https://twitter.com/dashing_iam/status/1035506141407731712
Eminem is your favourite rappers favourite rapper.

— Kristian Sturt (@FootieWriter) August 31, 2018
Wait Eminem dropped an album wtfffff

— mel.😷 (@VoLt_Prophet) August 31, 2018
Ok Eminem snapped

— stefdad (@stefanbxlcxrcx) August 31, 2018
"All I know is I wrote every single word of everything I ever murdered
Time to separate the sheep from goats
And I got no faith in your writers, I don't believe in ghosts."

Thank you Eminem.

— Navjosh (@Navjosh) August 31, 2018
https://twitter.com/Yung_TheoLogySA/status/1035505370456834048
https://twitter.com/DylanMaysMMA/status/1035519444078997504
Also Read: Drake Charts 7 Songs on Billboard Top 10, Besting Beatles Record
Here's what Eminem posted on his own Twitter page:
Tried not 2 overthink this 1… enjoy. 🖕#KAMIKAZE Out Now – https://t.co/ANw73KbwMt pic.twitter.com/qfQoTYBTUy

— Marshall Mathers (@Eminem) August 31, 2018
Yes, that cover art is an homage to fellow white rapper the Beastie Boys' 1986 release, "Licensed to Ill." See that one here: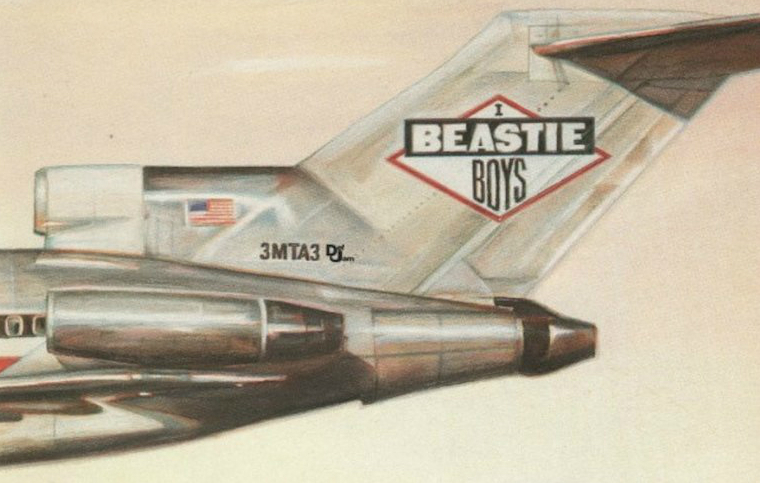 Also Read: 'Degrassi' Reunion: Drake Brings Back Like All His Old Classmates for 'I'm Upset' Music Video
Finally, here is that second track we promised: