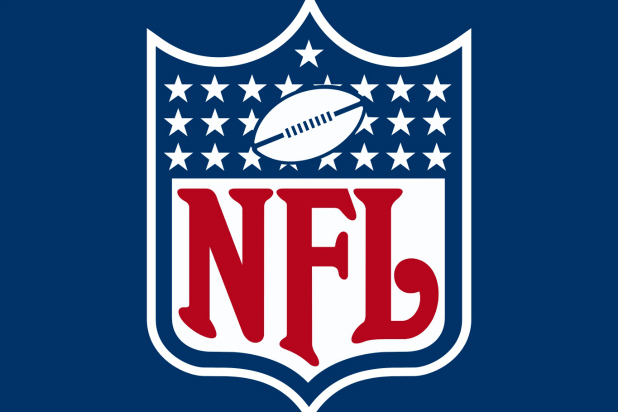 ESPN will televise a National Football League Wild Card contest during the 2014 season — the first NFL Playoff game in the cable channel's 35-year history. Additionally, NBC will add a Divisional Playoff game this coming postseason and each year through 2022.
The NFL and ESPN had reached a new eight-year extension for "Monday Night Football" and broad studio, multimedia and international rights in 2011. The agreement — which began this spring and extends through the 2021 NFL season — provided the NFL with an option to air a postseason Wild Card playoff game on ESPN, which the NFL opted to exercise this season.
NBC Sports Group has a nine-year extension with the NFL that begins this season.
Also read: Pitbull Joins LeBron James, Other NBA Stars for ESPN and ABC's Playoffs Tip-Off (Exclusive)
"We're thrilled to televise our first Wild Card playoff game and we thank the NFL for the opportunity," said ESPN President John Skipper. "This game will be among the highest-rated programs of the year on cable and it is compelling content that will help us better serve football fans during the postseason."
ESPN's "Monday Night Football" team of Mike Tirico, Jon Gruden and sideline reporter Lisa Salters will call the Wild Card game, as well as the 2015 NFL Pro Bowl (Jan. 25, 2015) at University of Phoenix Stadium in Arizona, which returns to ESPN this season as part of the company's new rights agreement.
Also read: Figure Skaters Johnny Weir, Tara Lipinski to Serve as NBC's Kentucky Derby Fashion Experts
NBC will broadcast three postseason games this coming year: Super Bowl XLIX from Arizona on Sunday, Feb. 1, 2015, a Divisional Playoff game on the weekend of Jan. 10-11, and a Wild Card Playoff game on the Jan. 3-4 weekend.
NBC's "Sunday Night Football" averaged 21.7 million viewers in 2013, putting it on pace to rank as the No. 1 show for the entire primetime television season (Sept.-May, based on Nielsen live plus same day data) for the third consecutive year.