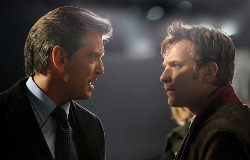 The European Film Academy on Thursday recommended 46 titles that deserve nominations for the 2010 European Film Awards.
Among those that made the cut are Roman Polanski's "Ghost Writer," Jean-Luc Godard's "Film Socialism," and Mike Leigh's "Another Year."
In total 32 countries are represented; in the 20 countries with the most EFA members, a national film was voted directly onto the list, with the remaining chosen by a selection committee.
Nominees will be unveiled Nov. 6; the awards ceremony will be held Dec. 4 in Talinn, Estonia.
The complete list of titles can be found here.