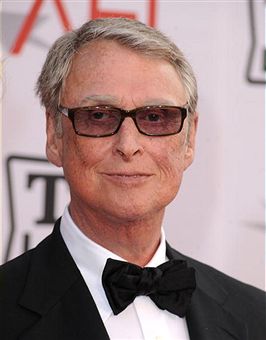 EXCLUSIVE
Academy Award winner Mike Nichols is in talks to direct Mandate Pictures' "Great Hope Springs," an individual familiar with the project told TheWrap.
Oscar winners Meryl Streep and Jeff Bridges are currently close to finalizing deals to star in the dramedy.
CAA, which represents Nichols, Streep and Bridges, would not confirm the negotiations.
Written by Vanessa Taylor (HBO's "Tell Me You Love Me"), the film follows a couple who spend a weekend attending an intense counseling session in order to decide the fate of their 30-year marriage.
The Playlist (via Production Weekly) earlier Thursday reported that Jessie Nelson ("I Am Sam") was attached to direct. But TheWrap has been told that Nichols has his eye on the director's chair of what will surely be an awards-season contender, thanks to the pedigree of the cast.
Yet to be cast is the role of the marital counselor. Philip Seymour Hoffman had expressed interest in the role but reportedly withdrew due to scheduling issues.
Escape Artists' Jason Blumenthal, Todd Black and Steve Tisch will produce the picture with Guymon Casady of Management 360. Chris Coggins and Lance Johnson will co-produce.
Nichols last directed Oscar winners Tom Hanks, Julia Roberts and Hoffman in "Charlie Wilson's War" in 2007. He previously directed Streep in 1983's "Silkwood."
Taylor is represented by UTA and Management 360.