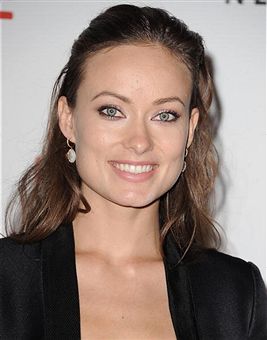 EXCLUSIVE
Olivia Wilde is set to reunite with her "Alpha Dog" co-stars Justin Timberlake and Amanda Seyfried in Andrew Niccol's untitled thriller, an individual familiar with the project has told TheWrap.
20th Century Fox is distributing the New Regency project (formerly known as "I'm.mortal"), which is set in a society where aging stops at 25 and time has become the currency. The rich are immortal, while the rest struggle to stay alive.
When a rebel from the ghetto named Will (Timberlake) is falsely accused of murdering a wealthy man for his time, he's forced to go on the run with a beautiful hostage (Seyfried). The duo unite in a battle against the system as they struggle to stay alive.
Wilde will play Timberlake's mother despite being 3 years younger than him in real life. Likewise, 31-year-old "Mad Men" star Vincent Kartheiser recently joined the cast as Seyfried's powerful father.
Cillian Murphy co-stars as a ruthless law enforcement officer tracking the protagonists, and Collins Pennie will play his right-hand man.
Wilde is poised to become a major household name in the next few months, if she isn't already. The "House" actress stars in Disney's highly-anticipated "Tron Legacy," and also appears in Paul Haggis' "The Next Three Days," two projects that promise to raise her already impressive Hollywood profile.
The striking-looking starlet recently wrapped The Weinstein Company's comedy "Butter," and she also has Jon Favreau's "Cowboys & Aliens" and the Ryan Reynolds-Jason Bateman body-switching comedy "The Change-Up" on the horizon.
Wilde is represented by WME.