EXCLUSIVE
"Carlos" star Edgar Ramirez is officially in negotiations to play Ares in the "Clash of the Titans" sequel, while "The Sorceror's Apprentice" villain Toby Kebbell is on the verge of accepting an offer to play Agenor in Warner Bros.' and Legendary Pictures' "Wrath of the Titans," an individual familiar with the project has confirmed to TheWrap.
Sam Worthington is set to return for the sequel, as are Gemma Arterton, Ralph Fiennes and Liam Neeson (though I hear the Kraken wants a bigger trailer), while
Bill Nighy is being courted to play Hephaestus, although his participation is far from official at this point.
Additionally, "Captain America" star Hayley Atwell is on the shortlist of actresses who are actually testing for the role of Andromeda in Jonathan Liebesman's sequel.
Several other rising up-and-comers are being considered for the princess part, including Georgina Haig ("Wasted on the Young"), Janet Montgomery ("Black Swan"), Dominique McElligott ("Moon") and Clemence Poesy, who is best known for playing Fleur Delacour in "Harry Potter and the Deathly Hallows."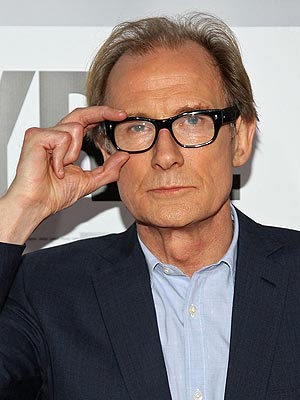 As for Haig and McElligott, they were previously reported as contenders to play Peter Parker's love interest in Columbia's "Spider-Man" reboot, although Emma Stone ultimately won the role.
Ramirez was recently nominated for a Golden Globe and a SAG Award for his explosive performance in "Carlos," Olivier Assayas's critically acclaimed biopic of terrorist Carlos the Jackal. The Venezuelan actor previously starred in Tony Scott's "Domino."
Kebbell has been making waves since his feature debut in Shane Meadows' thriller "Dead Man's Shoes," although it wasn't until he played Rob Gretton in Anton Corbijn's "Control" and rock star Johnny Quid in Guy Ritchie's "RocknRolla" that Hollywood began to consider him for big-budget blockbusters.
"Wrath of the Titans" comes on the heels of back-to-back villain roles in "Prince of Persia: The Sands of Time" and "The Sorceror's Apprentice." Kebbell also plays the key role of John Wilkes Booth in Robert Redford's assassination drama "The Conspirator."
One of Hollywood's favorite characters actors, Nighy is best known for playing Davy Jones in the two "Pirates of the Caribbean" sequels, as well as Rufus Scrimgeour in "Harry Potter and the Deathly Hallows." Young fans of those franchises will be able to hear Nighy in two upcoming animated films, Paramount's "Rango" and Sony's "Arthur Christmas."
Ramirez, Kebbell and Nighy are all represented by WME.