Facebook seems to be sticking it to MySpace again.
When Facebook nudged MySpace out as the social-media leader, it left the latter site with one strong suit: music. Indeed, as recently as this week, Al Dejewski, MySpace's senior vice president of global marketing, informed AdAge that the site will increase its focus on music — attempting to compete with iTunes and Spotifys of the world, even bringing on Justin Timberlake with an office and a staff of six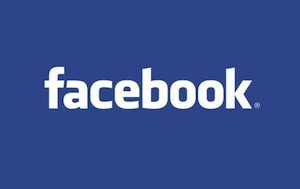 Well if MySpace wants to enter business against Spotify and Pandora, it may have a problem.
Now it appears Facebook wants to go into business with those services.
Mark Zuckerberg's company sent out invites Thursday to its annual developer conference, to be held Sept. 22 in San Francisco. It's promised that there will be new product announcements, leading bloggers to speculate about what those might be.
Near the top of the list is a music dashboard, potentially featuring services like Spotify, Pandora and Last.fm.
The idea is that users would be able to stream music, share it and see what friends are listening to as well.
Considering Spotify's recent U.S. launch and Pandora's good-but-not-great earnings report Thursday, this could give a big boost to both companies if sales for their subscriptions services increase
Yet the real winner may be the music industry, which could earn another avenue for selling songs.
Then there is Facebook itself. The more initiatives like this, the more it becomes a dominant marketplace for goods of all sorts and the more ad revenue trickles in.
How does this all compare to MySpace's plan?
There are no specifics yet, just a rash of stories about MySpace seeking to become a "destination" for music. Having Timberlake aboard should help, as could any number of other famous endorsements.
However, wouldn't a major Facebook music initative trump anything MySpace can offer? It seems like this is the new social media titan ensuring its progenitor can't get up off the mat.