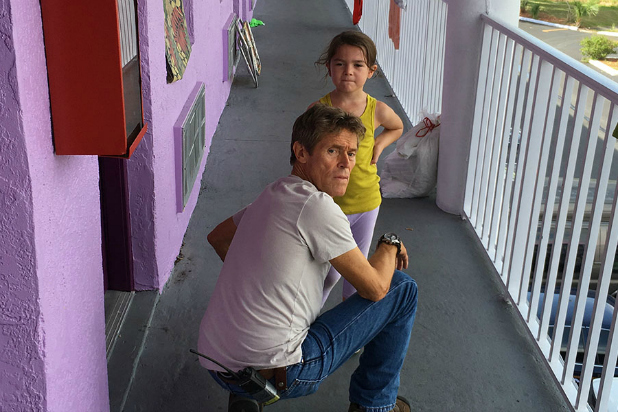 While "Blade Runner 2049" has fizzled in wide release, A24's "The Florida Project" has sizzled at the indie box office.
Sean Baker's film about a six-year-old girl growing up with a single mother in a motel in a poor area of Orlando has grossed $152,622 from just four theaters for a per screen average of $38,156 — one of the largest PSAs of 2017. With a sterling 97 percent Rotten Tomatoes score from its premiere at Cannes, it is expected to be in the conversation come awards season. Baker directed the film and wrote it with Chris Bergoch, and it stars Brooklynn Prince, Valeria Cotto and Willem Dafoe.
Elsewhere, Sony Pictures Classics expanded "Mark Felt: The Man Who Brought Down the White House" to 17 screens in its second weekend, making $56,000. Fox Searchlight's "Battle of the Sexes" and Focus Features' "Victoria and Abdul" stayed in the top 10 among all films as they continued to expand. "Battle of the Sexes" added $2.4 million from 1,822 screens, bringing its total to $7.6 million. "Victoria and Abdul" expanded to 732 screens and made $4.1 million in its first weekend in all major markets. Meanwhile, Amazon/Annapurna's "Brad's Status" crossed the $2 million mark in its fourth weekend, making $104,400 from 247 screens.
117 Amazing Portraits From TheWrap's Toronto Studio, From Angelina Jolie to Jim Carrey (Photos)
1 of 118
TIFF 2017: Jake Gyllenhaal, Helen Mirren, Benedict Cumberbatch and more sit down to talk about their latest projects
Actors Margot Robbie, Sebastian Stan, Allison Janney and director Craig Gillespie, "I, Tonya"
Photographed by Corina Marie for TheWrap at the Thompson Toronto