Marc Shmuger, former co-chairman of Universal Pictures, is launching Worldwide Produce next month.
Tom McNulty, who had worked at Shawn Levy's 21 Laps, is Shmuger's first hire. He'll be president of the production company.
"He's just a really savvy producer with great taste and really impressively commercial — just really spot-on commercial instincts," Shmuger told TheWrap. "I really am looking forward to the ride ahead."
Shmuger said it's too early to say how many pictures the company will make a year.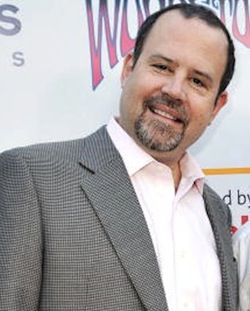 It's also making what Shmuger calls a "labor of love" — a documentary about WikiLeaks founder Julian Assange. Alex Gibney, the Academy Award-winning documentary director is directing and, with Shmuger, producing. Universal is funding.
Global Produce will have a first-look deal with Universal and have its offices in Santa Monica.
Shmuger joined Universal in 1998. He was president of marketing, vice chairman and co-chairman. He left the company in 2009.
"I couldn't be happier," Shmuger said. "We're starting from scratch to develop stuff. It's a process that requires patience, but it's exciting."
Shmuger, who hasn't chosen a title for himself — "I'll be the guy in the corner office," he joked — noted that "my last gig, I had 2,000 employees reporting to me. To have a little company like this is a blast."