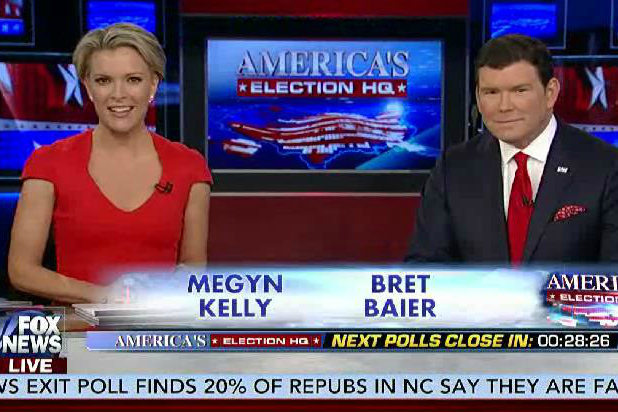 Rupert Murdoch and Jeff Zucker must wish there was a political convention every week, as their respective networks finished first and second in the ratings among all of basic cable during the primetime hours of the Republican National Convention.
Fox News was the most-watched primetime network in both total viewers and the key demo of adults age 25-54 for the week of July 18, winning the total-viewers crown for the seventh straight week by averaging 4.2 million viewers between 8 p.m. and 11 p.m. ET. FNC also finished as the most-watched network among total viewers for the fourth-straight week in total-day.
Overall, FNC averaged 1.96 million viewers, making that the network's highest-rated week in total-day since August 2005, during Hurricane Katrina coverage. FNC had its highest-rated week in the demo since April 2013, during coverage of the Boston marathon bombing.
Also Read: Democratic National Convention: 5 Things You Won't See on TV (Updating Photos)
CNN finished second, behind only Fox News, in both primetime viewers and among the key demo. MSNBC finished No. 4 in primetime viewers and No. 12 among the key demo. HGTV, MSNBC and TNT join FNC and CNN among the top five primetime networks among total viewers. Nickelodeon, Adult Swim and Cartoon Network round out the top five in total-day viewers.
It appears that the Democratic Convention will also lift ratings of cable news networks, as CNN won on Monday night but Fox News still managed its highest-rated DNC night in history.