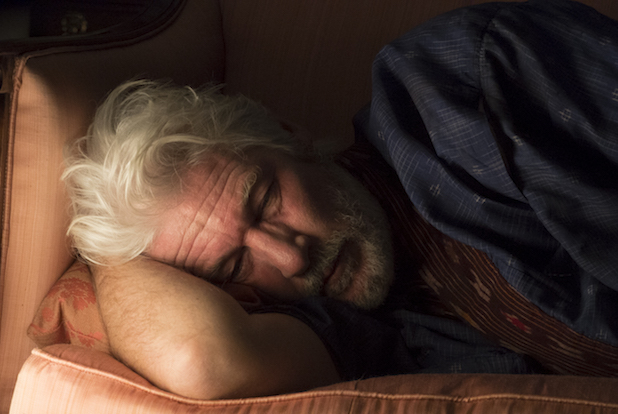 Samuel Goldwyn Films has acquired U.S. rights to writer-director Andrew Renzi's feature debut "Franny," which stars Richard Gere, Dakota Fanning and Theo James, the company announced Friday.
"Franny," which recently debuted at the Tribeca Film Festival, stars Gere as the title character, a hedonistic philanthropist who manipulates his way into the lives of a deceased friend's young daughter (Fanning) and her new husband (James).
Co-starring Clarke Peters, Cheryl Hines and Dylan Baker, the film explores the pangs of the past and reflects on what it is to be family.
Also Read: Shailene Woodley and Theo James Sizzle at 'Insurgent' World Premiere (Photos)
"Richard Gere gives a larger than life performance as Franny. Gere portrays a man on the verge with such talent and depth — he is a true Hollywood legend.  We are incredibly excited to bring this film out to audiences and to work with Andrew, Richard and this remarkable cast," said Peter Goldwyn of Samuel Goldwyn Films.
"I'm honored to be working with Peter Goldwyn and the rest of Samuel Goldwyn Films on my first feature film. They have such an impressive history, and I feel very lucky to be included in that tradition," said Renzi.
"Samuel Goldwyn Films is positioning itself as an innovative distributor that understands how to reach a large and diverse audience with our unique and wonderful film 'Franny.' They share our passion for Andrew Renzi's artistic, heart-wrenching vision featuring Richard Gere's stunningly powerful raw performance. We are thrilled to be working with Peter Goldwyn and his team on the release," the producers said in a joint statement.
Also Read: 'Second Best Exotic Marigold Hotel' Review: Richard Gere Checks In, Plot and Wit Check Out (Video)
"Franny" is a presentation of Celerity Pictures and TideRock Media in association with Treehouse Pictures, Follow Through Productions, Soaring Flight Productions, Audax Films and Magnolia Entertainment. Renzi wrote and directed the film, which was produced by Kevin Turen, Jason Michael Berman, Jay Schuminsky and Thomas B. Fore.
"Franny" was executive produced by Michael Finley, Ruth Mutch, Walter Kortschak, Justin Nappi, Richard Loughran, Shelley Browning, Michael Diamond, George Paaswell, Andrew Corkin, John Friedberg and Mark Moran, and co-produced by Brett Potter and Andrew Kortschak.
The deal was negotiated by Ian Puente and Angel An on behalf of Samuel Goldwyn Films, and by WME Global and CAA on behalf of the filmmakers. Fortitude International is handling foreign sales in Cannes on behalf of QED International.