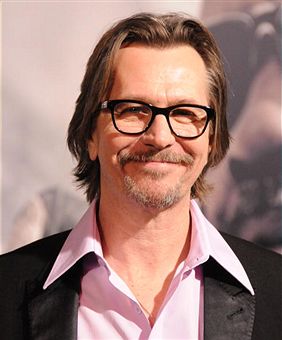 Gary Oldman will voice a character named Peacock in DreamWorks Animation's "Kung Fu Panda: The Kaboom of Doom," according to the Hollywood Reporter.
The story for Jennifer Yuh Nelson's 3D sequel follows Jack Black's Po as he searches for other pandas and runs into a group of bandits. Peacock will help Po find the bandits, but naturally, Oldman's character is more than he seems.
2008's "Kung Fu Panda" felt like a Shaw Brothers movie on acid, so predictably, I loved the movie and Dustin Hoffman's voice work in particular. That said, does there really need to be a sequel? The logline sounds pretty uninspired, which is especially surprising considering that Oscar-winning writer Charlie Kaufman ("Eternal Sunshine of the Spotless Mind") agreed to do a script polish on the sequel.
It's unclear whether Hoffman, Angelina Jolie, Seth Rogen or Jackie Chan will return to the recording booth, but I imagine they'll find it hard to turn down sizable paydays, even if Rogen has done one too many animated movies for my liking lately.
Oldman recently lent his voice to two animated features last year — the alien comedy "Planet 51" and Disney's retelling of "A Christmas Carol."
He recently starred opposite Denzel Washington in "The Book of Eli," and is set to reprise his role as Sirius Black in "Harry Potter and the Deathly Hallows: Part II," due in July 2011.
"Kung Fu Panda: The Kaboom of Doom" is expected to be released next summer.