In what amounts to their first move since winning the Best Picture Oscar for "Argo," George Clooney and Grant Heslov are planning to produce "Coronado High," a feature film adaptation of Joshuah Bearman's upcoming article, which Sony Pictures is in talks to acquire and develop as a potential directing vehicle for Clooney.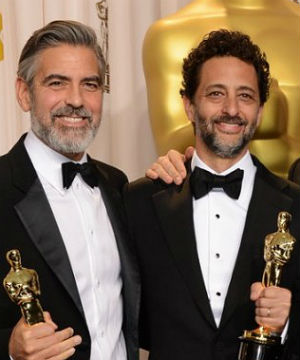 A representative for Clooney declined to comment and Bearman did not immediately reply to TheWrap's request for comment.
Bearman's article has not been published yet so details remain thin, but those familiar with the story say it involves a group of teenagers who are used to smuggle drugs in Coronado, which is an affluent resort city near San Diego, California.
Clooney and Heslov will produce with David Klawans, who executive produced "Argo." He's also producing an adaptation of Bearman's 2010 Wired magazine article "Art of the Steal."
Bearman is the award-winning journalist whose Wired magazine article served as the basis for "Argo," which Clooney and Heslov produced through their Smoke House banner along with director Ben Affleck. He recently won the USC Scripter Award along with "Argo" screenwriter Chris Terrio.
Smoke House is currently producing Clooney's period art heist movie "The Monuments Men" for Sony, which will release the film in the heart of awards season on Dec. 18. Clooney and Heslov are also producers on John Wells' adaptation of "August: Osage County," which The Weinstein Co. opens Nov. 8.
The company is currently developing several projects including a Terrio-scripted crime movie with Paul Greengrass at Sony, a Wall St. bailout movie based on the 2009 Washington Post article "The $700 Billion Man," and an adaptation of Douglas Preston and Mario Spezi's serial killer novel "The Monster of Florence."
In addition to "Monuments Men," Clooney will soon be seen alongside Sandra Bullock in Alfonso Cuaron's space thriller "Gravity," which Warner Bros. sends into theatrical orbit on Oct. 4. He's also set to star in Brad Bird's Disney movie "Tomorrowland."
Clooney is represented by CAA and attorney Michael Adler, while Heslov is repped by Abrams Artists Agency and Gold Coast Management. UTA reps Bearman and Klawans.