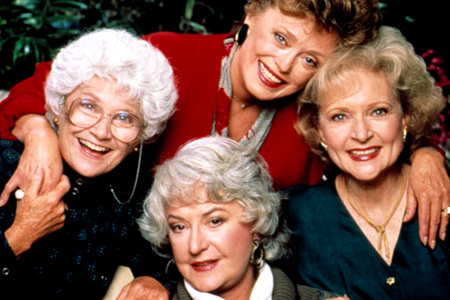 Rue McClanahan, who played Blanche Deveraux on the "Golden Girls," has died. She was 76.
"Rue passed away at this morning," her manager, Barbara Lawrence, told TheWrap. She had a "massive stroke," Lawrence said.
McClanahan suffered the cerebral hemorrhage on May 31st. She died at 1 a.m. on Thursday at New York-Presbyterian Hospital. Her son, sister and her nephew were at her side, Lawrence said.
McClanahan suffered a minor stroke earlier this year while recovering from bypass surgery.
Betty White is now the lone surviving "Golden Girl." Bea Arthur died in 2009 due to complications from cancer. Estelle Getty died in 2008.
"Rue was a close and dear friend," White said in a statement. "I treasure our relationship. It hurts more than I ever thought it would, if that's even possible."
Lawrence said there will be no funeral at McClanahan's request. Memorial services will be planned for later this summer in New York and Los Angeles.

Her family established a memorial page on Facebook in her honor.
The Television Academy Foundation's Archive of American Television sent over a clip of McClanahan discussing her career and how she got her start, including a stint in soap operas, playing Bea Arthur's best friend on "Maude" and, of course, working on "The Golden Girls."