It's been two years since Warner Bros. ended the "Harry Potter" franchise but the studio hasn't forgotten about the young British actor who played Tom Riddle, as Frank Dillane is in negotiations to join the cast of Ron Howard's "In the Heart of the Sea," TheWrap has learned.
Additionally, an individual familiar with the project tells TheWrap that Howard has his eye on "Skyfall" star Ben Whishaw to play "Moby Dick" author Herman Melville, though no deal is imminent at this time.
Warner Bros. had no comment.
WB and Village Roadshow are mounting the adaptation of Nathanile Philbrick's novel, which follows the Essex, a whaling ship that was attacked by a giant sperm whale and sank in 1820, stranding its crew at sea for 90 days.
Chris Hemsworth, Ben Walker and Cillian Murphy star alongside Brendan Gleeson, Tom Holland and Sam Keeley.
Dillane is making a deal to play an insubordinate crewman named Coffin who is a cousin of Walker's character.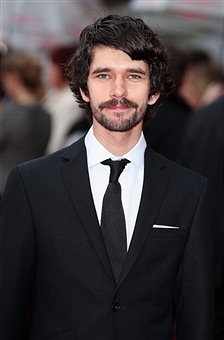 Howard is directing from a script by Charles Leavitt. Brian Grazer, Joe Roth, Paula Weinstein and William Ward are producing, with Roth Films president Palak Pattel exec producing. Jesse Ehrman is overseeing for WB. Production is scheduled to start this fall in London.
Dillane, who recently starred alongside his father Stephen Dillane in the indie "Papadopoulous & Sons," played Tom Riddle in 2009's "Harry Potter and the Half-Blood Prince." He's repped by WME and Michelle Braidman Associates.
Whishaw, who is coming off starring turns in "Skyfall" and "Cloud Atlas," is repped by Hamilton Hodell and CAA, which had no comment.