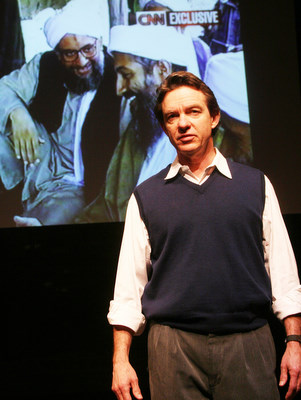 HBO Documentary Films has acquired domestic TV rights to documentary feature "My Trip to Al Qaeda," directed by Oscar winner Alex Gibney ("Taxi to the Dark Side"). A fall debut is planned.
The film brings to the screen Pulitzer-Prize winning author-journalist Lawrence Wright's one-man play, developed from his 2006 book "The Looming Tower: Al-Qaeda and the Road to 9/11." The history of Al Qaeda spent eight weeks on the New York Times best seller list.
The solo show premiered at the New Yorker Festival in 2006 and then had a sold-out six-week run at Soho's Culture Project, starring Wright.
The deal was negotiated by Cinetic Media's John Sloss with HBO.
It's HBO's second collaboration with Gibney following "Taxi to the Dark Side."
"My Trip" will premiere at the Tribeca Film Festival this month.