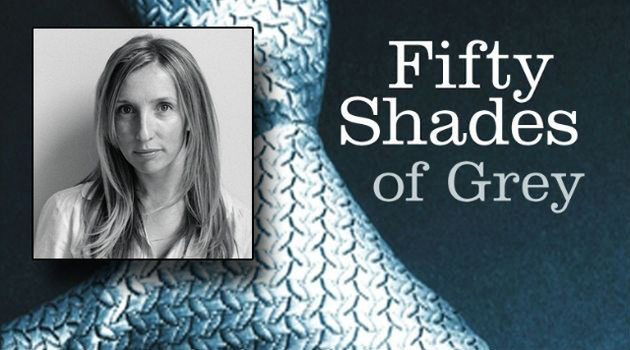 So how did a little-known director with one little-seen movie under her belt, Sam Taylor-Johnson, score one of the highest-profile projects in Hollywood: the erotic literary sensation, "Fifty Shades of Grey"?
TheWrap has learned behind-the-scenes details of a process that involved at least four meetings between the director and the team behind the movie project. As recently as June 4, Taylor-Johnson had no idea she would get the job over several more established filmmakers — including Gus Van Sant.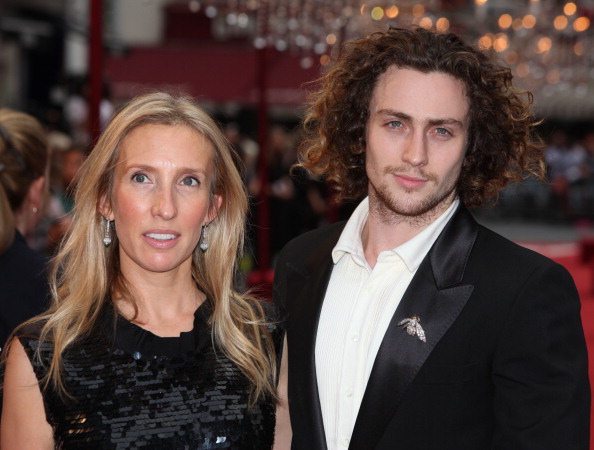 Some clues may lie in her personal narrative: Taylor-Johnson is probably best known not for her 2009 film about the young John Lennon, "Nowhere Boy," but about the affair with the star of the film, Aaron Johnson, who is 23 years her junior and whom she later married.
"The trick of this movie is making it Not Porn," said a studio executive who knows Taylor-Johnson. "She can shoot characters. She's very sexy. She can push that envelope. She shoots magnificent portraits. Not many women can handle that material. It's edgy stuff. What woman feels comfortable with dildos and sex toys and domination? One way is to immerse yourself in that world."
Taylor-Johnson has reportedly turned down several projects since "Nowhere Boy" — said one prominent film executive: "She has passed on everything. I know of three things she's been sent. She's very picky."
See photos: 20 of the Buzziest Casting Choices for 'Fifty Shades of Grey'
But she apparently had a clear-enough vision to convince Universal Pictures, Focus Features, producers Michael De Luca and Dana Brunetti and, perhaps most importantly, author E L James, to put their faith in her for the launch of a potential franchise with the first book in the bestselling "Fifty Shades" trilogy.
Said the studio executive: "From what I've heard, she walked in and convinced them and said, 'This is how you shoot a masturbation scene.'"
Also read: 'Fifty Shades of Grey' to Be Directed by Sam Taylor-Johnson
Van Sant, a two-time Oscar nominee, shot a self-financed test reel — starring Alex Pettyfer as kinky billionaire Christian Grey — in a bid to direct the film. Both Taylor-Johnson and fellow WME client Van Sant attended the June 4 premiere of Sofia Coppola's "The Bling Ring," unaware that Universal and Focus were nearing a decision.
Other personal connections came into play.
Taylor-Johnson grew close to Focus chief James Schamus during the filming of Joe Wright's "Anna Karenina," which starred her husband. She has built relationships with key executives over the last several years and was already working with producer De Luca, who is developing her thriller "A Reliable Wife" at Sony.
Also read: Gus Van Sant Shot Sex Scene Featuring Alex Pettyfer as Christian Grey in Bid to Direct 'Fifty Shades of Grey' (Exclusive)
Like James, screenwriter Kelly Marcel and Universal co-chair Donna Langley, Taylor-Johnson is a creative woman who found that she had much in common with her new collaborators and fellow Brits.
While some may question her lack of on-set experience, she's no stranger to being behind a camera. She's a highly-respected photographer and visual artist often lauded for her creativity.
"Fifty Shades" executives also were familiar with Taylor-Johnson's photography and short films such as "Death Valley," which saw her dealing with both sensuality and sexuality — key themes in the movie.
Also read: 'Fifty Shades of Grey' Porn Lawsuit Settled
Taylor-Johnson's photographic work suggests that she may have a gift at making actors feel comfortable in vulnerable situations — like the bondage scenes in "Fifty Shades."
That may prove beneficial when it comes to the tricky job of casting the roles of Christian Grey and Anastasia Steele.
See photos: 17 Actors Who Turned Down Career-Changing, Iconic Roles
Now that Taylor-Johnson has now been thrust into the international spotlight, the question will turn to casting. While many high-ranking agents have discussed the project with their sexiest clients, several have acknowledge it's a risky proposition, as no one can predict whether "Fifty Shades" will turn out more like "Secretary" than "Showgirls."
The role of playing a sexual submissive is an opportunity that might make even the most ambitious young actresses take pause. The casting process is just beginning but in fitting with the project's Brit theme, TheWrap has heard that Universal has its eye on Felicity Jones, who co-stars in "The Amazing Spider-Man 2."
No word on Christian, so get those abs ready, guys!