Star Jamie Dornan has said the love story in "Fifty Shades of Grey" is more important than the infamous BDSM elements, and the newest trailer released certainly backs that up.
Debuting on the heels of Dornan and co-star Dakota Johnson making their first public appearance together at the Golden Globe Awards on Sunday, the new minute-long trailer focuses on the tamer aspects of the courtship between Dornan's Christian Grey and Johnson's Anastasia Steele — complete with dancing, fancy dates and even meeting the parents.
---
Also Read: Golden Globes Awards: Jamie Dornan, Dakota Johnson Are 'Fifty Shades' of Awkward (Video)
---
Of course, there is a tease of Christian's baser instincts and Anastasia's introduction into that world.
Sam Taylor-Johnson directs the film based on the E.J. James novel, which started out as a popular piece of "Twilight" fanfiction online.
---
Also Read: Jamie Dornan Reveals Angst Ahead of 'Fifty Shades of Grey' Premiere: 'I Fear I'll Get Murdered'
---
"Fifty Shades of Grey" hits theaters Feb. 13, 2015 — just a day before Valentine's Day.
15 Times the 'Fifty Shades of Grey' Trailer Made You Shift in Your Seat (Photos)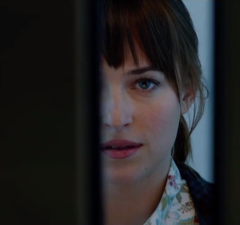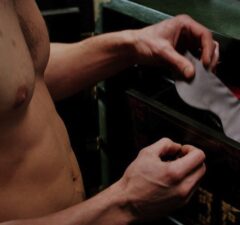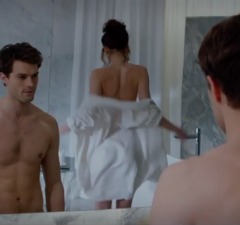 (Tap photo and swipe to view gallery)