Jimmy Kimmel and Molly McNearny were married over the weekend. The wedding was reportedly star-studded, though one probably made a bigger splash than the others.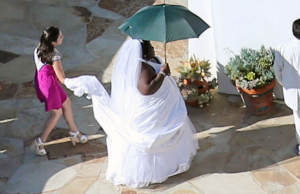 Actress Gabourey Sidibe arrived via limo to the event in a full wedding dress, complete with veil and her own personal train handler.
She was not the bride.
See video: 'Jimmy Kimmel Live': Jeff Bridges Wants Grandkids to Call Him by 'Lebowski' Name
Kimmel is a big fan of pranks — he married his show's head writer — so this probably went over quite well. Plus, Sidibe reportedly changed before the actual ceremony, so the joke sounds like it was all fun and no faux pas.
Photo is courtesy of OMG.