John Madden, director of summer sensation "The Best Exotic Marigold Hotel," has signed on to direct "Murder Mystery," a whodunit comedy set up at Endgame Entertainment.
Charlize Theron will produce and is in talks to star, though the status of the negotiations remains unclear.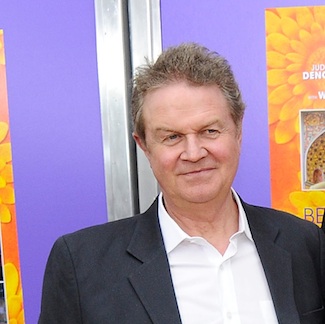 The film, scripted by "Zodiac" and "The Amazing Spider-Man" scribe James Vanderbilt, is an "affectionate deconstruction" of an Agatha Christie-style novel.
"Set in the exotic reaches of Mediterranean Europe, James Vanderbilt's script is a mouthwatering and hilarious take on the classic whodunit, weaving comedy, action, and mystery around an irresistible core: an American couple abroad," Madden said in a statement. "It honors the genre while stretching its assumptions in delicious, surprising and intoxicating ways."
Tripp Vinson, Beau Flynn and Vanderbilt are also producing with Endgame's James D. Stern and Tower Hill Entertainment's William Shively.
Also read: How 'The Best Exotic Marigold Hotel' Became This Summer's Surprise Indie Smash
Madden, who earned an Oscar nomination for "Shakespeare in Love," should begin production in the first quarter of 2013.
"I've had the great joy of working with John in the past and am thrilled he's on board to direct," Stern said in a statement. "In his deft hands and with the great talent lining up, the film will have the combination of suspense, romance and humor that made James' script so remarkable."
Endgame and Tower Hill are financing while Julie Goldstein, Endgame's president of production, will oversee production with Lucas Smith, its SVP of development. Endgame's Doug E. Hansen will executive produce.