Johnny Depp is nearing a deal to star in David Koepp's "Mortdecai," an adaptation of Kyril Bonfiglioli's comedic crime novel "The Great Mortdecai Moustache Mystery" that Lionsgate has acquired after Warner Bros. put it in turnaround, TheWrap has learned.
Koepp will direct from a script by Eric Aronson ("On the Line").
See photos: Beyond 'The Lone Ranger': Johnny Depp's Most Outrageous Roles
Andrew Lazar of Mad Chance will produce the movie with Depp and his Infinitum Nihil partner Christi Dembrowski.
Lionsgate execs Erik Feig, Michael Paseornek, Gillian Bohrer and James Myers will oversee the project for the studio.
"Mortdecai" was in development for years at Warners but never got off the ground despite the fact that Depp was attached to star and his "Secret Window" collaborator Koepp, one of Hollywood's most trusted screenwriters, was set to direct.
Depp told BuzzSugar on June 26 that he was hopeful the project would be his next picture, as "it's a very funny series of books and a very interesting character."
Depp is in negotiations to play Charlie Mortdecai, a wealthy art dealer and part-time rogue who often gets himself involved in strange cases of crime and espionage.
Also Read: 'The Muppets' James Bobin in Early Talks to Direct Johnny Depp in 'Alice in Wonderland 2'
Story follows Mortdecai as he races to recover a stolen painting rumored to contain the code to a lost bank account filled with Nazi gold. Of course, he'll have to contend with angry Russians, the British Mi5, his impossibly leggy wife and an international terrorist first.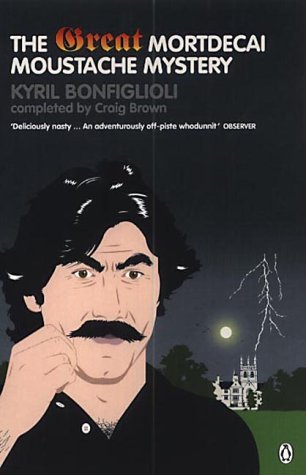 "The Great Mortdecai Moustache Mystery" is the fourth and final book in a series featuring the character. Bonfiglioli died in 1996 and Craig Brown finished the book, which received strong reviews upon its post-posthumous publication.
Depp is aiming to squeeze the project in between two Disney movies — "Into the Woods," in which he plays a supporting role as the Wolf, and "Pirates of the Caribbean 5," which is expected to start filming early next year. "Mortdecai" could start production as soon as October.
Depp, who can currently be seen in Disney's "The Lone Ranger," will wrap Wally Pfister's sci-fi movie "Transcendence" shortly. He's repped by UTA.
A veteran screenwriter of blockbusters including "Jurassic Park," Koepp recently wrote Paramount's "Jack Ryan" reboot starring Chris Pine, and he also wrote and directed the Joseph Gordon-Levitt thriller "Premium Rush." He's repped by CAA, which also reps Aronson.