Arnold Schwarzenegger is back at work — with a real Jackass.
The former California governor and action star is now shooting "The Last Stand," Lionsgate's chase story, with "Jackass" star Johnny Knoxville and Academy Award winner Forest Whitaker, Lionsgate announced Monday.
Harry Dean Stanton, Eduardo Noriega, Rodrigo Santoro, Luis Guzman and Jaimie Alexander also star.
Shooting began Monday and will take place in New Mexico and Nevada.
Also Read: Arnold Schwarzenegger Returning to Work on 'The Last Stand'
The Korean director Kim Jee-Woon ("A Tale of Two Sisters," "The Good, The Bad, The Weird") is directing.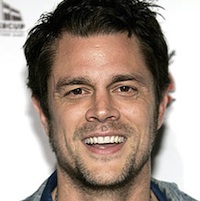 "The Last Stand" is about a former Los Angeles Police officer who becomes the sheriff of a sleepy border town and finds himself standing between a ruthless drug cartel leader and the border.
Lionsgate says the movie includes "one of the most daring face offs in cinema history."
The movie is based on Andrew Knauer's spec script which Jeffrey Nachmanoff ("The Day After Tomorrow") rewrote.
Lorenzo di Bonaventura is producing.