Julia Stiles has joined the cast of the Mary Pickford biopic "The First" to play famed screenwriter Frances Marion, Poverty Row Entertainment announced Thursday.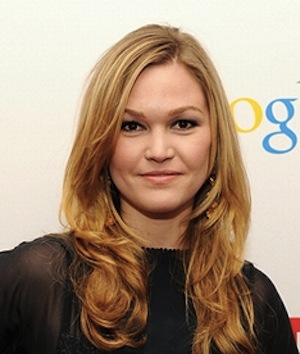 Marion was the first woman to win an Oscar for Best Adapted Screenplay, taking the prize in 1930 for "The Big House." She collaborated often with Pickford, writing the scripts for "Rebecca of Sunnybrook Farm" and "The Poor Little Rich Girl."
"The First," based on Eileen Whitfield's biography, "Pickford: The Woman Who Made Hollywood," tells the story of one of Hollywood's first superstars.
"Julia is someone I could instantly envision in that era and within the world of Old Hollywood," director Jennifer DeLia said in a statement. "I've watched her work since I was a kid in the mid-90's when she was emerging as a very cool and very talented actress, and in my eyes, she has never wavered from being someone totally dedicated to what she does. "
Stiles last appeared in David O. Russell's Oscar-nominated "Silver Linings Playbook" and the YouTube series "Blue," a show on Jon Avnet and Rodrigo Garcia's WIGS channel. She recently finished shooting John Crowley's "Closed Circuit" and will next appear in "Aguar Rojas" for Jonathan King and Participant Media.
In "The First," she joins a cast that includes Lily Rabe as Pickford, Michael Pitt as Pickford's first husband Owen Moore and Ryan Simpkins as a young Pickford.
DeLia and producer Julie Pacino will be taking meetings at the Berlin Flim Festival for the movie and must still cast roles such as Pickford's second husband and fellow star, Douglas Fairbanks. Fairbanks' great grandson Dominick Fairbanks is a producer on the project.