Kevin Hart and Josh Gad are set to star in an untitled comedy that Jeremy Garelick will direct for Screen Gems and Miramax.
Hart will play Jimmy, who provides best man services for socially-challenged grooms who, for whatever reason, have no close friends willing to stand by them on the day of their wedding.
Gad will play Doug, a groom-to-be who fabricates not just his best man, but his nine groomsmen as well. Together they must carry out a charade that is designed to make Doug look his best but threatens to destroy everything if it fails.
Project, which is currently untitled, was formerly known as "Best Man Inc." when it was developed at Miramax. Garelick wrote the script with Jay Lavender. They previously collaborated on the Vince Vaughn-Jennifer Aniston comedy "The Break-Up."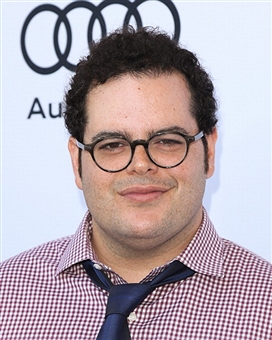 Will Packer is producing with Miramax's Adam Fields. Screen Gems president Clint Culpepper will oversee the project on behalf of the studio.
Hart will soon be seen in Screen Gems' upcoming movies "About Last Night" and "Think Like a Man Too." His concert film, "Kevin Hart: Let Me Explain," will be released in July.
Gad, who can currently be seen in "The Internship," next stars in Open Road's "Jobs" and Stuart Blumberg's directorial debut "Thanks for Sharing."
Garelick, who had a hand in writing "The Hangover," is also attached to direct the comedy "Sick Day," which remains in development.
Hart is represented by UTA and 3 Arts, while Gad is repped by ICM Partners, Brillstein Entertainment Partners and attorney P.J, Shapiro. Garelick is represented by UTA. Lavender is represented by Verve Talent and Literary Agency.