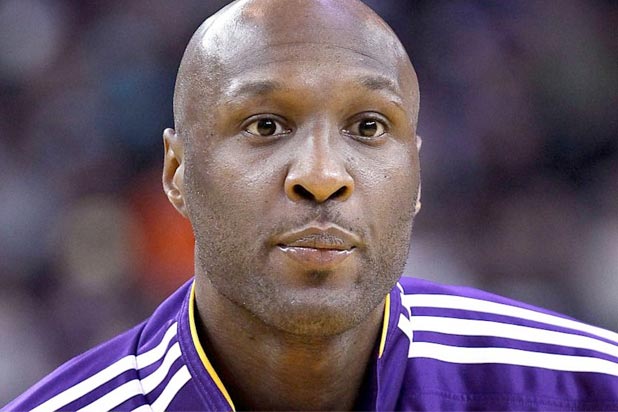 Lamar Odom is Los Angeles-bound.
The NBA star, who was hospitalized last week after being found unconscious in a Nevada brothel, has been discharged from Sunrise Hospital in Las Vegas and will receive further treatment in Los Angeles, E! Online reported.
The former Los Angeles Lakers player, while still on a dialysis machine after experiencing kidney failure, is nonetheless improving, and passed a "swallowing test," a good indication for his neurological functioning, according to E! He also reportedly no longer needs an oxygen mask and is breathing "great."
Also Read: Lamar Odom, Kardashian Clan Face Stiff Legal Challenge to Silence Brothel Owner
Odom was found unconscious at the Love Ranch brothel in Crystal, Nevada, on Oct. 13, and was rushed to a hospital in Pahrump, Nevada, before being transferred to Sunrise Hospital in Las Vegas. While Odom's condition initially seemed dire, he has made fast progress in recovering, and according to E! he can move his arms and legs, but cannot yet stand. Odom is also reportedly speaking in sentences.
Odom's estranged wife, "Keeping Up With the Kardashians" star Khloe Kardashian, rushed to be at his side in the hospital.
According to 911 calls placed by brothel employees after he was found unconscious, Odom had admitted to taking cocaine before arriving there on Oct. 10, and had ingested "up to 10" herbal sexual enhancement supplements during his stay.
Also Read: 5 Latest Lamar Odom Developments: Theft, Recovery, Apologies
Brothel owner Dennis Hof told media that Odom had paid $75,000 for five days of around-the-clock companionship from two female brothel employees.