The 11 Oscar nominations claimed by "The Life of Pi' might have been surprising, but its success at the global box office — and the fact it will turn a significant profit — is stunning to many people.
Director Ang Lee's lyrical epic has taken in $453 million at the worldwide box office since opening on Nov. 21. It's about to hit $100 million in the U.S., but the vast majority of that total — $357 million – has come from overseas.
Those are impressive numbers for a film without a name star, about a boy on a spiritual journey in a lifeboat, one that even Fox executives realized was anything but a sure thing at the box office.
"At one point before the release, (Fox chairman) Jim Gianopulos gathered the troops," Fox distribution chief Chris Aronson told TheWrap recently, "and told us, 'We may or may not make money on this movie, but that's fine, because it's going to be a project that we'll all be proud to have made a part of cinematic history.'
Also read: Oscar Analysis: Yes, 'Lincoln' Is on Top, But Watch Out for 'Silver Linings Playbook' and 'Life of Pi'
"He was very right about us being proud," Aronson said, "and 'Pi' is going to make money."
Yann Martel's novel, upon which the film is based, has sold 9 million copies since it came out in 2001. But it was for years considered all but impossible to film, since it takes place mainly at sea and a key character is a tiger, who shares the boat. Modern CGI and 3D technology made that possible, but that was a big part of why the production budget climbed to $120 million for producers Fox 2000, Haishang Films, Gil Netter Productions and visual effects specialists Rhythm and Hues.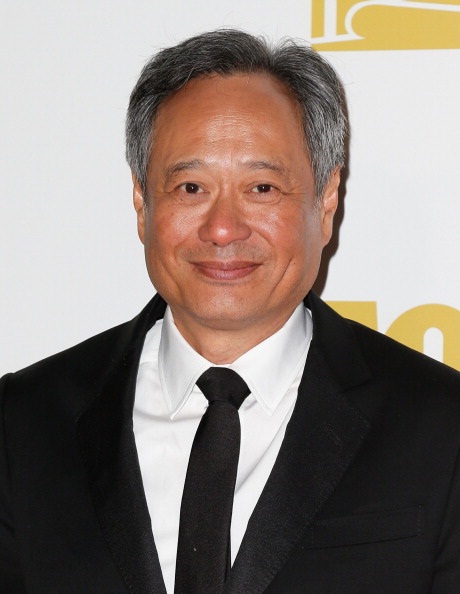 Things didn't always look so bright at the box office; pre-release projections from analysts had the film finishing below $70 million domestically. It opened to $30 million over the five-day Thanksgiving weekend but it leveled off after that. And then it took off oversees.
Also read: With an Eye on Oscars, 'Lincoln' and 'Pi' Unexpectedly Ace Box-Office Tests
Lee (left) is from Taiwan, and his young "Pi" star Suraj Sharma is Indian, and the movie was filmed in those countries and Canada, so there was a degree of built-in appeal in Asia. But the movie's theme of spirituality is certainly playing a role in its success – across a very broad range of countries..
It's one thing, after all, to be a cross-cultural hit when you're a superhero vanquishing aliens like in "The Avengers," or Scrat chasing an acorn from Fox's "Ice Age" movies. It's something else to connect with audiences in some many different countries when addressing the meaning of life.
The No. 1 foreign territory is China, where the film finished its run with $90 million — nearly as much as "Amazing Spider-Man" and Dark Knight Rises" managed combined — and India brought in another $13 million.
But those countries are a long way — geographically and in terms of spiritual and cultural sensibilities — from the U.K. ($35 million), Germany ($18.7 million), Mexico ($14 million), France ($12 million) and Brazil ($10 million).
And "Pi" still has plenty of momentum. it brought in $33.2 million from 67 overseas markets over the past weekend. It held the top spot in its second weeks in Australia, where its total stands at $15 million, and in Russia, where it has taken in a spectacular $25 million. And it still has a debut in Japan to look forward to at the end of the month.