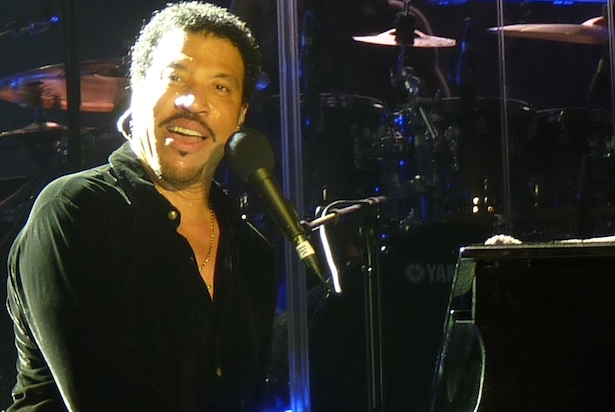 On the "Today" show on Tuesday morning, pop star Lionel Richie said that he may skip the annual Kennedy Center Honors gala held in December at the White House due to the policies of the Trump Administration, telling hosts Hoda Kotb and Savannah Guthrie that he is going to "just play it by ear."
"I must tell you, I'm not really happy with what's going on right now with the controversies. They're weekly, daily, hourly," Richie said, though he did note that he is not committing to boycotting because "We may be in a whole other world by that time."
Also Read: Senator Al Franken on Conan: Trump's Charlottesville Reaction Was 'Very Him' (Video)
If Richie bows out, he wouldn't be the first in this year's group of Kennedy Center Honors awardees to do so. Norman Lear, producer for several hit sitcoms like "All In The Family" and a longtime progressive activist, announced earlier this month that he would be skipping the White House reception, citing the Trump Administration's reported plans to defund the National Endowments for the Arts and Humanities.
"This is a presidency that has chosen to neglect totally the arts and humanities — deliberately defund them — and that doesn't rest pleasantly with me," Lear told The New York Times.
Also Read: Jimmy Fallon Blasts Trump's 'Shameful' Charlottesville Reaction (Video)
When asked about Lear's decision, Richie said: "I totally understand Norman's point of view, and I understand that where we are as a country right now is going backward. But all we can do is kind of sit here, and hold our breaths for a minute."
This year's recipients also include rapper/actor LL Cool J, Latin singer Gloria Estefan, and dancer Carmen de Lavallade. Watch Richie's remarks in the video below.
WATCH: "I'm not really happy as to what's going on right now with the controversies. They're weekly, daily, hourly." -@LionelRichie pic.twitter.com/B5Aa1rb4wr

– TODAY (@TODAYshow) August 15, 2017