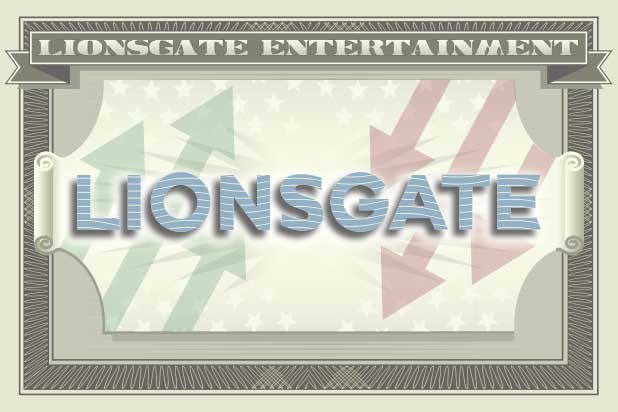 Lionsgate unveiled its 2016 financials Wednesday afternoon, a year that turned out to be a tale of two different screens.
TV revenue rose almost 16 percent year over year, hitting hit record highs ($669.9 million) across the fiscal 12 months, while the film slate ($1.68 billion) slumped about 8 percent overall.
Isolating just the most-recent 90-days, Lionsgate outperformed Wall Street expectations. Media analysts had forecast a two-cent loss per share on $740.67 million in revenue. Instead, Lionsgate actually reported sales of $791.2 million — a 22.5 percent improvement from last year's comparable quarter — with 7 cents in actual earnings per share (EPS).
Also Read: Lionsgate CEO Admits They 'Rushed' Franchise Movie 'Allegiant': 'We Wanted to Hit a Date'
That's better than expected, but not better than 2015. The company's relatively low profit still slipped 41 percent year over year. Jon Feltheimer acknowledged as much in his prepared statement.
"Our television business had a record year with all categories contributing great results, and we expect its strong growth to continue this year," the CEO said. "Although last year's film slate didn't match the performance of previous years, this year's slate is bigger, more balanced and is expected to generate greater profitability. We also expect to continue creating long-term value by deepening our portfolio of brands and franchises and solidifying our status as a preferred partner to owners of intellectual property, 3(rd)-party distributors and digital platforms worldwide."
Some of those disappointing films from the past year include "Allegiant" and "Gods of Egypt." Feltheimer can't wait to report out the hopefully better figures from the upcoming "Now You See Me 2" and "Power Rangers."
Also Read: Julia Roberts to Play Jacob Tremblay's Mother in Lionsgate's 'Wonder'
LGF stock closed this afternoon at $19.76 per share, up just around four cents for the day. Immediately after posting better-than-anticipated fourth-quarter financials, however, those shares soared. They're currently trading up almost three bucks apiece — or around 15 percent better.
Also Read: Media Analyst: Philippe Dauman Will Be Fired, Viacom Stock Rewarded
Fourth-quarter television revenues really helped out at the top-line, mostly thanks to international deals, including a global one for "Orange Is the New Black."
Lionsgate executives will host a conference call tomorrow morning at 9 a.m. ET to discuss the financials further in depth. Feltheimer will probably be more excited about the TV questions than the film ones during the company's Q&A portion.
Finally, during the most-recent quarter, Lionsgate declared a quarterly cash dividend of 9 cents per common share, payable on May 27, 2016 to shareholders of record as of March 31, 2016.