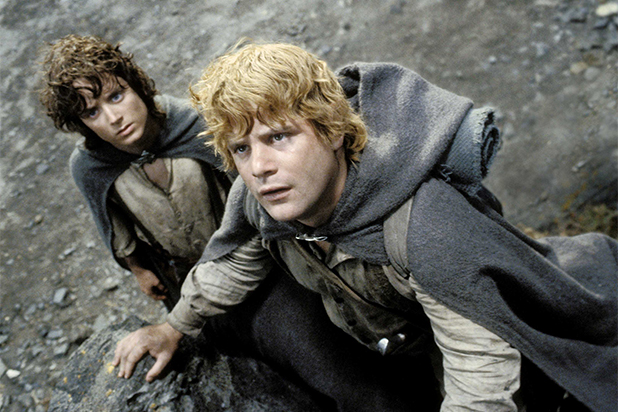 Warner Bros. may soon have a new "precious" — series, that is.
Warner Bros. Television and the estate of late "The Lord of the Rings" author J.R.R. Tolkein are in very preliminary talks to develop a series based on the epic best-selling novels, with Amazon Studios set as a potential buyer, an insider with knowledge of the situation told TheWrap.
The individual says there are no writers or producers attached to the project.
Also Read: 'Lord of the Rings': 15 Facts About 'Fellowship of the Ring' (Photos)
A representative for Warner Bros. declined to comment.
The novels have been adapted into feature films twice, first in 1978 by animator Ralph Bakshi and the second the blockbuster trilogy helmed by Peter Jackson and produced by Warners offshoot New Line, which includes the films "The Lord of the Rings: The Fellowship of the Ring" (2001), "The Lord of the Rings: The Two Towers" (2002), and "The Lord of the Rings: The Return of the King" (2003).
The news of a possible series, which was first reported by Variety, comes four months after Warner Bros. and Tolkien's estate settled an $80 million lawsuit after a five-year legal battle over profit participation from the New Line feature film franchise, as well as the 2013 prequel film "The Hobbit."
Also Read: Jeffrey Lord's First Breitbart Column Proclaims: 'Hillary Clinton Is the New David Duke'
The multi-billion-dollar property could be very desirable to potential buyer Amazon Studios, which has a new genre-focused push under CEO Jeff Bezos.
TheWrap reached out for comment from Amazon Studios, but did not hear back by time of publication.