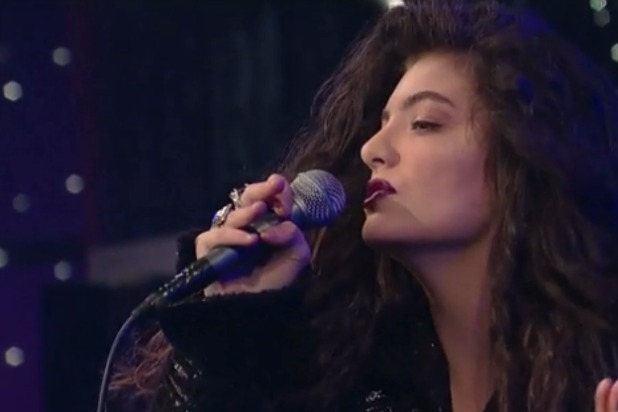 Lorde will not be taken hostage by the celebrity industrial complex.
The 17-year-old pop star, who has never shied from criticizing her media coverage, went on Twitter Sunday to call out a paparazzo she accuses of stalking her.
See video: Nirvana Reunites With Lorde, Joan Jett for Kurt Cobain Covers
"This man has been stalking me, photographing me and refusing me privacy. i am scared of him," she said.
She attached a picture of the photographer, a man named Simon Runting. She later linked to Runting's Facebook page.
Also read: Lorde, Imagine Dragons Lead Billboard Award Nominations With 12 Each; Justin Timberlake, Katy Perry Not Far Behind
"This should not be an accepted standard for young women or anyone in this industry," Lorde added.
Lorde noted that Runting earned the wrath of Rihanna last year after he took photos of her on a hotel balcony.
this man has been stalking me, photographing me and refusing me privacy. i am scared of him. he frequents central akl pic.twitter.com/RGv39ESELV

– Lorde (@lordemusic) May 4, 2014
i refuse to stay complicit and i refuse to stay passive about men systematically subjecting me to extreme fear. pic.twitter.com/G9FLG1thUP

– Lorde (@lordemusic) May 4, 2014
i understand that this comes with the territory. i do not understand why I should be complacent.

– Lorde (@lordemusic) May 4, 2014