This story about Aziz Ansari previously appeared in the Comedy/Drama/Actors issue of TheWrap Emmy magazine.
Aziz Ansari likens his Netflix comedy "Master of None" to Larry David's "Curb Your Enthusiasm, in that it doesn't fit into the traditional cycle of broadcast seasons. For example: More than a year went by between the Season 1 release in November of 2015 and Season 2's May 2017 bow.
"I was hesitant to even do a second season, because I feel like I never want the show to become something where we're cranking out meat and there's like a template for the show," Ansari told TheWrap of the long gap between seasons.
"Time really helped us come up with ideas. And even when we weren't working, we would text each other. Alan [Yang] and I would talk regularly and come up with ideas here and there. Like, I told him about something that happened with me and my parents and the pork and we were like, 'Oh, that would be a cool idea to do an episode.'"
Also Read: 'Master of None': Aziz Ansari on Doing It All (Exclusive Video)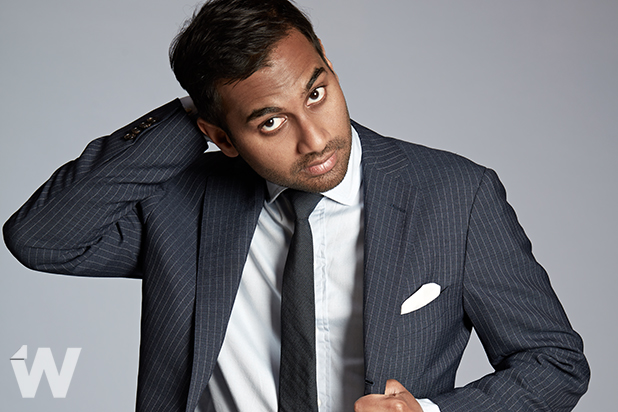 But Ansari thinks Season 2 was worth the wait. "With Season 1, Alan and I look back and we see the episodes that really hit were 'Parents,' 'Mornings' and 'Indians on TV,' which were really big swings," he said.
"So for Season 2, we said, 'Let's make every episode a big swing, something people can talk about.' The first episode is in Italy and it's in black and white. The second episode is still in Italy. The third episode is about religion. There's the one with the first-date conceit [where Ansari's character, Dev, is seen on several first dates intercut together]. Episode 6, I'm not even in it. Episode 8 spans 30 years… So yeah, we just wanted to be really ambitious."
The new season also gave Ansari, who co-created, co-showruns, writes, directs and stars on the show, more to do. "I directed two episodes last season, and this season I directed four, one of which was a double episode," he said. "To direct and act is my favorite thing I get to do on the show, but it's really challenging. Doing that double episode was really hard. It's a hard show to do, but I have a great support team to make sure I survive."
Also Read: Here's Everything Aziz Ansari Ate In 'Master of None' Season 2 (Photos)
The comedian also sang the praises of Netflix and all the creative freedom he's been given with "Master of None," and cringed at the idea of returning to broadcast television, like he did when he was a star on NBC's "Parks and Recreation." "Oh, God, no — that would be a hellish experience," Ansari said of going back to broadcast. "I know what that experience is, [and with] the freedom we have here, it would be impossible for me to go back.
I wouldn't do it. I would just do stand-up or something. I'm getting scared just having this conversation!"
Now that Season 2 is done, he and Netflix are perfectly content that he takes his time with a potential Season 3. "If we do one, it will have to be after a while," he said. "I can't write any more stuff right now about that guy being single in New York or whatever. I get sick of it. I'd have to be pretty inspired, and right now I don't have it."
Go here to read more of Comedy/Drama/Actors issue of TheWrap Emmy Magazine.