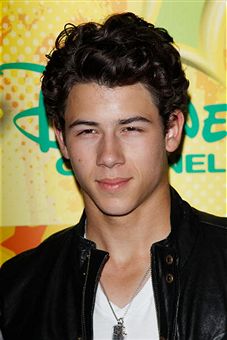 Pop sensation Nick Jonas is set to play Marius in a three-week run of "Les Miserables" at London's Queen Theatre, a representative for the singer confirmed to JustJared.
Theater producer Cameron Macintosh reached out to Jonas last year about taking on the crucial role, and the 17 year-old will make his West End theater debut beginning June 21
Jonas previously portrayed Gavroche in a 2003 Broadway production of "Les Miserables," and on the closing night of the show, he told his parents that one day he would play Marius. Now, it appears that his prediction has come true.
Hans Matheson ("Clash of the Titans," "Sherlock Holmes") played Marius in Bille August's 1998 big-screen adaptation that starred Liam Neeson and Geoffrey Rush.
Jonas next stars in the Disney Channel's "Camp Rock: The Final Jam" with Demi Lovato and Alyson Stoner, as well as his brothers, Joe, Kevin and Frankie. The TV movie debuts on September 3.