Jon Favreau will not return to direct Marvel's "Iron Man 3," the filmmaker confirmed Tuesday on Twitter.
"It's true, I'm directing Magic Kingdom, not Iron Man 3. I've had a great run with Marvel and wish them the best," wrote Favreau.
The filmmaker's relationship with Marvel reportedly soured after the release of "Iron Man 2, though he did consult on both Kenneth Branagh's "Thor" and Joe Johnston's "Captain America," and remains on board to exec produce Joss Whedon's "The Avengers."
Now that Favreau has left the director's chair, let's take a look at which filmmakers would be right for the coveted gig.
1. Matt Reeves – The "Cloverfield" director is a smart filmmaker whose vampire remake "Let Me In" managed to surpass the original Swedish film. His sensibility may be a little dark but he has plenty of VFX experience and can always count on longtime collaborator J.J. Abrams ("Mission: Impossible III") to give him advice on directing blockbuster sequels.
2. Tony Scott – To be clear, he needs "Iron Man 3" more than it needs him. Scott has been so busy playing lame games with trains in his last two movies ("The Taking of Pelham 123" and the quite stoppable "Unstoppable") that you may have forgotten this is the same guy who directed "Top Gun," the underrated "Beverly Hills Cop II," "True Romance," "Crimson Tide," "Enemy of the State" and 2004's "Man on Fire," which was his last good movie.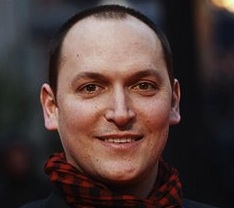 3. Louis Letterier or Pierre Morel – These two French filmmakers would probably be the best fit for the franchise. They could give a third film a little international flair, and they can certainly hold their own as far as action sequences are concerned. Letterier is coming off the surprise success of "Clash of the Titans," while Morel's "Taken" was one of the better action movies in recent memory.
4. Justin Lin, Jonathan Mostow or Brett Ratner – All of these guys know a thing or two about inheriting established action franchises. Lin drove the "Fast and Furious" franchise to new heights while Mostow made the most of his opportunity to take the "Terminator" reins from James Cameron. As for Ratner, while his "X-Men: The Last Stand" caught flack from fanboys, I thought it was just as enjoyable as the first film. None of these filmmakers are likely to blow you away, but they're all reliable directors who can be counted on to deliver the big-budget goods.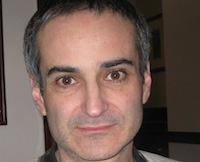 5. Jean-Francois Richet or Olivier Assayas – If Disney really wants to shake things up with "Iron Man 3," they'd do well to hire the directors of "Mesrine" or "Carlos," two epic crime films that were among the best movies of the year. They'd add style and a flavor that the last sequel sorely lacked.
Bonus: Robert Downey Jr. – Clearly he can do no wrong, so why not just have him direct 'Iron Man 3" himself? Surely he's picked up the tools of the trade along the way, having worked with fellow actor-dictors George Clooney, Ben Stiller and Jodie Foster, not to mention legends such as Robert Altman, Oliver Stone and David Fincher.
Disney acquired the right to distribute "Iron Man 3" from Paramount earlier this year, and will distribute the Marvel movie on May 3, 2013.