Owen Wilson and Zach Galifianakis have signed on to star in "You Are Here," the feature-film debut of "Mad Men" creator Matthew Weiner, Gilbert Films announced Wednesday.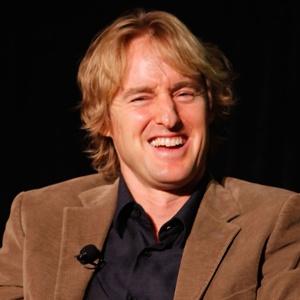 The film, which Weiner says he's been his "dream project" for eight years, goes into production in North Carolina in May 2012. "Parks and Recreation" star Amy Poehler is also in discussions to join the cast.
Weiner will write and direct.
Also read: 'Mad Men' Creator Matthew Weiner: 'It Was Over'
Wilson will play Steve Dallas, a local weatherman and freewheeling bachelor. Galifianakis will play Ben, Dallas' bi-polar best friend from childhood. "You Are Here" will follow the pair as they go on a road trip after Ben's estranged father dies. The pair discover that his father had big plans for his son and left him most of his fortune.
Poehler is in talks to play Terry, Ben's ambitious sister.
"This movie has been my passion for eight years and to see it come together with Owen and Zach and Amy is a dream come true," said Weiner. "I can't wait to get started because the movie is about everything I care about and I'm tired of reading it out loud to my friends."