Paramount has set "Fun Size" for an Oct. 12, 2012 release, the studio announced Tuesday.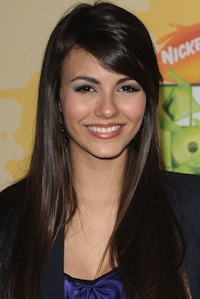 The movie is about a troubled but whip-smart teen girl who loses her oddball little brother on Halloween, and has one desparate night to track him down.
Josh Schwartz, best known for his television work — he executive produced "Gossip Girl" and "Chuck" — directed and produced.
It stars Josh Pence, Johnny Knoxville, Victoria Justice (left) and Chelsea Handler.
Max Werner wrote the screenplay. In addition to Schwartz, the movie is produced by Brad Dorros, David Kanter and Stephanie Savage.