GLAAD nominated "ParaNorman" as its first-ever PG-rated movie for its annual the Gay & Lesbian Alliance Against Defamation Media Awards on Wednesday.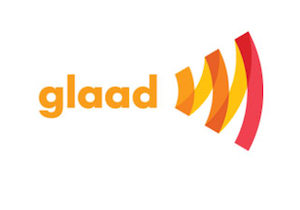 The animated film, also up for an Oscar for Best Animated Feature Film, joined "The Perks of Being a Wallflower," "The Best Exotic Marigold Hotel," "The Daily Show with Jon Stewart," and CNN's "Anderson Cooper 360," among others on the list."
"ParaNorman" made the list as one of the first mainstream, animated movies to feature an openly gay character — the jock, Mitch.
"The film brought a gay character in front of a family audience and into a genre that has traditionally excluded gay and lesbian people," Rich Ferraro, the vice president of communications at GLAAD, told TheWrap in an email.
All other films ever nominated for the wide-release category have been rated PG-13 or R. Some unrated films have been nominated in as limited releases, Ferraro told TheWrap.
The awards show, in its 24th year, honors those in the media and entertainment industries whose work illuminates life for gay, lesbian, bisexual and transgender people.
"Images and stories from the LGBT community continue to push support for equality to historic levels," said GLAAD President Herndon Graddick. "This year's nominees enlighten and entertain, but also reflect a new American landscape where a growing majority accept and value their LGBT family, colleagues and friends. Now more than ever, viewers not only accept gay and transgender characters and plot lines, they expect them — just as they both accept and expect LGBT people to be a valuable part of their everyday lives."
The ceremonies are scheduled for March 16 at the New York Marriott Marquis, in Los Angeles on April 20 at the JW Marriott and in San Francisco on May 11 at the Hilton San Francisco in Union Square.
Below is a complete list of English-language nominees. For the Spanish-language nominations, go to GLAAD's list, here.
Outstanding Film – Wide Release
"Cloud Atlas" from Water Bros. Pictures
"ParaNorman" from Focus Features
"The Best Exotic Marigold Hotel" from Fox Searchlight Pictures
"The Perks of Being a Wallflower" from Summit Entertainment
"Your Sister's Sister" from IFC Films
Outstanding Film – Limited Release
"Any Day Now" from Music Box Films
"Keep the Lights" On from Music Box Films
"Mosquita y Mari" from Wolfe Releasing
"Musical Chairs" from Paladin
"North Sea Texas" from Strand Releasing
Outstanding Drama Series
"Degrassi" from TeenNick
"Grey's Anatomy" from ABC
"Smash" from NBC
"The L.A. Complex" from the CW
"True Blood" from HBO
Outstanding Comedy Series
"Glee" from Fox
"Go On" from NBC
"Happy Endings" from ABC
"Modern Family" from ABC
"The New Normal" from NBC
Outstanding Individual Episode (in a series without a regular LGBT character)
"Raising Hope's" "Don't Ask, Don't Tell Me What to Do" on Fox
"Drop Dead Diva's" "Family Matters" on Lifetime
"Franklin & Bash's" "L'Affaire Du Coeur" on TNT
"Touch's" "Lost and Found" on Fox
"The Mentalist's" "Ruby Slippers" on CBS
Outstanding TV Movie or Mini-Series
"American Horror Story: Asylum" on FX
"Hit and Miss" on DirecTV
"Political Animals" on USA
Outstanding Documentary
"Chely Wright: Wish Me Away" from First Run Features
"Codebreaker" from TODpix
"Hit So Hard" from Variance Films
"How to Survive a Plague" from Sundance Selects
"Vito" from HBO
Outstanding Reality Program
"Here Comes Honey Boo Boo's" "It Is What It Is" on TLC
"Pregnant in Heels'" "Welcome to Hollywood" on Bravo
"Small Town Security" on AMC
"The Amazing Race" on CBS
"The Real L Word" on Showtime
Outstanding Talk Show Episode
"Oprah's Next Chapter's" "At Home with Neil Patrick Harris, His Fiancé David Burtka, & Their Twins" on OWN
"The Ellen DeGeneres Show's" "Autoshop Restores Bullied Gay Student's Car for Free"
"The Daily Show with Jon Stewart's" "Bishop Gene Robinson" on Comedy Central
"The Suze Orman Show's" "Marriage Equality" on CNBC
"The Jeff Probst Show's" "The Husband Who is Now a Woman and the Daughter Who is Now a Son"
Outstanding Daily Drama
"The Bold and the Beautiful" from CBS
"Days of Our Lives" from NBC
Outstanding TV Journalism – Newsmagazine
"Chronicle's" "Almost Equal" on WCVB TV-5 in Boston, Mass.
Melissa Harris-Perry's "Being Transgender in America" on MSNBC
"The Rachel Maddow Show's" "End of an Error" on MSNBC
"Rock Center with Brian Williams'" "Golden Star" on NBC
"Real Sports with Bryant Gumbel's" "The Last Closet" on HBO
Outstanding TV Journalism Segment
CNN Newsroom's "Civil Rights Icon Supports Gay Marriage" on CNN
"Anderson Cooper 360's" "Controversial Pastor Preaches Against Gays" on CNN
NBC Olympics' "Matthew Mitcham Olympics Profile" on NBC
"Good Morning America's" "Obama Endorses Marriage Equality" on ABC
MSNBC Live's "Scout Mom Dismissed" on MSNBC
Outstanding Newspaper Article
"Black Church Reaches Out to Gay, Transgender Teens" by Meghan E. Irons of The Boston Globe
"Game Changer" by Andy Mannix of the Minneapolis City Pages
"Generation Halsted" series by the Windy City Times
"Most Local School Districts Ignore State's Anti-Gay Bullying Law" by Phillip Zonkel of the Long Beach Press-Telegram
"Turned Away, He Turned to the Bible" by Douglas Quenqua of the New York Times
Outstanding Newspaper Columnist
Bill Nemitz of the Portland Press Herald
Dan Rodricks of the Baltimore Sun
Eugene Robinson of the Washington Post
Frank Bruni of the New York Times
Leonard Pitts Jr. of the Miami Herald
Outstanding Newspaper Overall Coverage
Portland Press Herald
Sioux City Journal
The Baltimore Sun
The Boston Globe
USA Today
Outstanding Magazine Article
"Netherland" by Rachel Aviv in The New Yorker
"School of Hate" by Sabrina Rubin Erdely in Rolling Stone
"The First Gay President" by Andrew Sullivan in Newsweek
"The Marriage Plot: Inside This Year's Epic Campaign for Gay Equality" by Molly Ball in the Atlantic
"The Transgender Athlete" by Pablo S. Torre and David Epstein in Sports Illustrated
Outstanding Magazine Overall Coverage
New York
People
Seventeen
The Advocate/Out
The New Yorker
Outstanding Digital Journalism Article
"Boardroom Battle: Directors Clash Over Gay Rights" by Ryan Ruggiero of CNBC.com
Eight Months in Solitary" by Andrew Harmon of Advocate.com
"The Beautiful Daughter: How My Korean Mother Gave Me the Courage to Transition" by Andy Marra on the Huffington Post
"Why Aren't We Fighting for CeCe McDonald?" by Marc Lamont Hill of Ebony.com
"Workplace Protections for LGBT Workers Remain Stalled" by Chris Geidner of BuzzFeed
Outstanding Digital Journalism – Multimedia
"'Don't Ask, Don't Tell': Transgender Officers on Secretly Serving in the U.S. Military" by Marc Lamont Hill on HuffPost Live
"Athletes at Core of 'Fearless' Photo Project" by Patrick Dorsey and Jeff Sheng of "ESPN.com
"Edie Takes on DOMA" by ITLMedia.org
"Gay Rights in the US, State by State" on GuardianNews.com
"The Advocate 45" series on Advocate.com
Outstanding Blog
Autostraddle.com
Blackademic.com
Rod 2.0
NewCivilRightsMovement.com
Towelroad.com
Outstanding Music Artist
Adam Lambert's "Trespassing"
Frank Ocean's "Channel Orange"
Gossip's "A Joyful Noise"
Rufus Wainwright's "Out of the Game"
Scissor Sister's "Magic Hour"
Outstanding Comic Book:
"Astonishing X-Men" by Marjorie Liu
"Batwoman" by W. Haden Blackman and J.H. Williams III
"Buffy the Vampire Slayer" by Andrew Chambliss, Scott Allie, Jane Espenson and Drew Z. Greenberg
"Earth 2" by James Robinson
"Kevin Keller" by Dan Parent
Outstanding Los Angeles Theater
"Edith Can Shoot Shoot Things and Hit Them" by A. Rey Pamatmat
"Pieces" by Chris Phillips
"Silent" by Pat Kinevane
"The Children" by Michael Elyanow
"The Irish Curse" by Martin Casella
Outstanding New York Theater: Broadway and Off-Broadway
"Bring It On: The Musical" book by Jeff Whitty, music and lyrics by Lin-Manuel Miranda, Tom Kitt and Amanda Green
"Cock" by Mike Barlett
"The Columnist" by David Auburn
"The Whale" by Samuel D. Hunter
"Vanya and Sonia and Masha and Spike" by Christopher Durang
Outstanding New York Theater: Off-Off Broadway
"A Map of Virtue" by Erin Courtney
"Baby Daddy" by Alec Mapa
"From White Plains" by Michael Perlman and Fault Line Theatre
"Sontag: Reborn" by Moe Angelos and Susan Sontag
"Tail Spin!" by Mario Correa

Updated at 2:35 p.m. PT with a quote from Rich Ferraro and an explanation of "ParaNorman's" nomination.
Updated at 3:05 p.m. with information about ratings on previous nominations.